Internet
Kanye West Is Attacking Pete Davidson on Instagram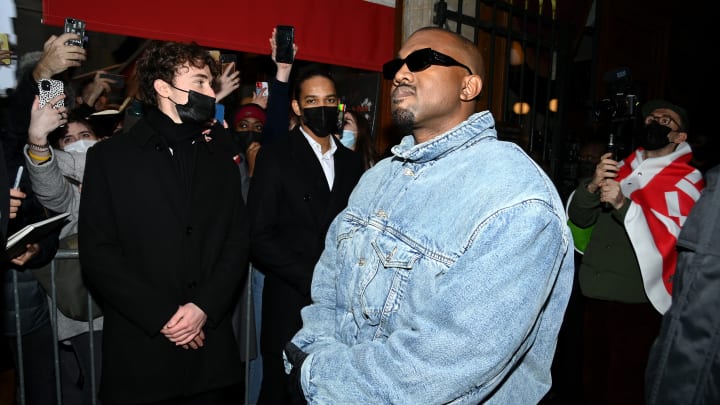 Kenzo : Outside Arrivals - Paris Fashion Week - Menswear F/W 2022-2023 / Pascal Le Segretain/GettyImages
I truly hope your Super Bowl Sunday is going better than Kanye West's. On one of the holiest of American holidays, the man who demands you call him "Ye" has spent the day attacking Kim Kardashian's new boyfriend, Pete Davidson. Yes, Kanye is filling up his Instagram with posts bashing his ex-wife's new flame.
How bad have things gotten? Kanye had to post a picture confirming his account had not actually been hacked.
Earlier this week Kanye removed Kid Cudi from "Donda 2" due to his friendship with Davidson. So he made Cudi a target along with Kim's new flame.
What follows is a timeline of some of West's Instagram posts. Some of them make a tiny bit of sense, but most are completely indecipherable -- not unlike most of West's music over the past decade.
Here he is going after Kid Cudi:
And here comes the Davidson bashing:
After that post he clarified that he had not been hacked. Then he continued:
And he's not done yet. Check back here for updates if you find this as fascinating as we do.