Colin Cowherd Says Goodbye to 'The Herd' Co-Host Joy Taylor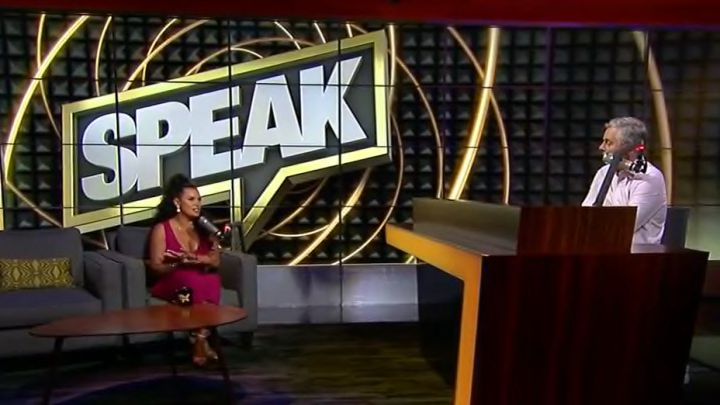 Colin Cowherd gave Joy Taylor a really nice send-off on Monday, as she heads off to join the updated version of Speak For Yourself (now titled Speak) amidst a daytime lineup shuffle over at Fox. It was a cool moment for two colleagues who have worked together for a long time and even navigated a pandemic together.
Cowherd and Taylor have worked together on The Herd with Colin Cowherd since she joined FS1 in 2016. She filled in as co-host of The Herd for years when former co-host Kristine Leahy was out. Taylor took over the role full-time when Leahy left to host her own show, Fair Game with Kristine Leahy. Taylor was an excellent addition, providing a strong voice across from Cowherd while also injecting humor into the show.
Taylor said farewell to The Herd on Monday as Cowherd wished her well. The pair reminisced about their time together in a really nice segment.
Jason McIntyre -- who founded The Big Lead -- is replacing Taylor as the co-host on The Herd.