Josh Shaw Was Involved in Something Saturday Night, and It Doesn't Sound Good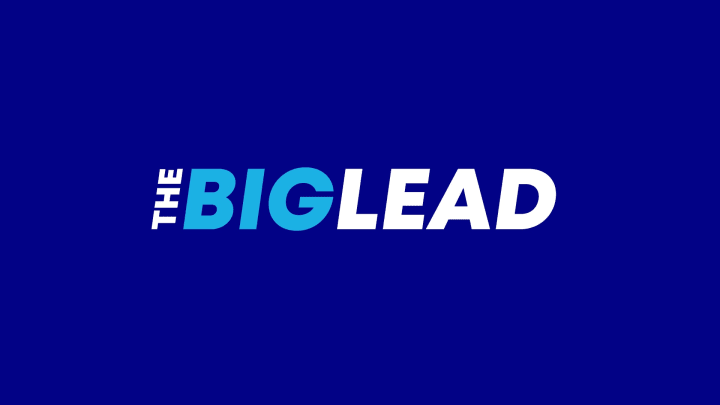 Josh Shaw, a USC defensive back with a possible NFL future went from hero Monday to LIARFRAUDZERO in less than 24 hours after his story about jumping from a balcony to save his drowning 7-year old cousin fell apart and was exposed. It's still unclear what exactly happened Saturday, but in the last few hours the police released a statement, TMZ is throwing around talk of a burglary, and as usual, rumors are flying on twitter.
[Update: Josh Shaw told USC he fabricated the story, and is suspended indefinitely.]
What we know: When USC began getting calls about Shaw, they were not positive, because the media showed up for his HERO press conference, and Shaw wasn't present. New Trojans coach Steve Sarkisian said the school was vetting the story, and since then, the school has said nothing.
Uh oh.
Message boards lit up, trying to concoct a timeline and or theories:
"The timeline didn't make much sense. If Josh Shaw drove to Palmdale after Salute to Troy, that would mean that this 7 year old was out by the pool alone at 10pm or later. I guess that situation could happen,but it seems rather unlikely. Also the reaction after USC released the story was overwhelmingly positive from USC fans and the media. But we saw only one current USC player post an original Tweet about Shaw. One other player retweeted a couple of media Tweets and that was it. For a captain on the team to save a kid's life and get hurt in the process, wouldn't his teammates be talking about it? They weren't. If players had heard something different from what USC released, it would make sense that they would not Tweet anything about it. But if the players knew something, shouldn't USC have known something too?"
As the media rushed to call the police and find out what the hell happened, the Southwest Division of the LAPD began an investigation. Minutes ago, they told ESPN's Shelley Smith, "We are still digging." LAPD released this statement to the media earlier: "We've got no record of us having a run in with him. That's not to say something didn't happen. We have no record of anything happening."
So … something might have happened, but there's no record. Hmmmm. Were police called? Who called them? Why? Oh, wait, TMZ chimed in:
"Here's the breakdown — we're told someone called police to report a suspicious person "shimmying" down the side of a building in downtown L.A. near the USC campus. The tipster gave a description of the suspicious person to police. We're told cops went to the building to investigate — and spoke to a woman who lived in the building. Cops gave the woman the description of the suspicious person and asked if she had seen anyone who matched the description. We're told the woman said, "Yes, that sounds like my boyfriend Josh Shaw.""
Did the woman know Shaw was in the building? Was he running? What was he doing there if he wasn't with his girlfriend? (Maybe this theory will be correct.) Could his girlfriend have called the police over an incident the two had, and he took by jumping off a balcony? Then she clammed up when the police showed up? (That's a very popular theory. The LA Daily News has now picked up that angle.)
Bottom line: We don't know. Other than Josh Shaw, nobody knows what happened. But when he's ready to return from injury, the 22-year old team captain is going to have to a) take back his story, b) admit he lied, c) have USC protect him so he never faces the media again.