Young Bills Fan in Tears After Hugging Josh Allen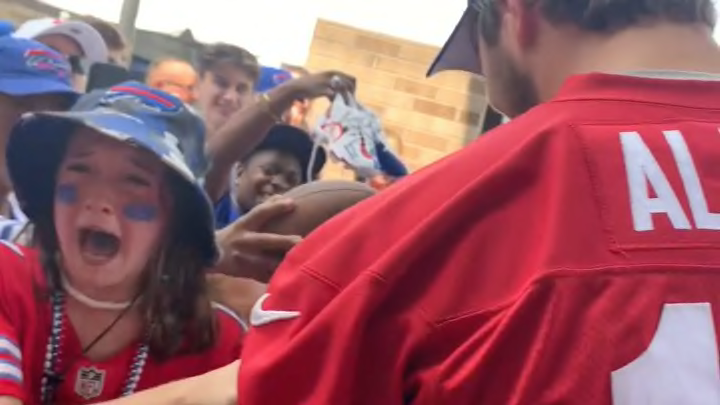 A nice moment /
NFL training camp means many things. It signifies the approach of football season. It's a chance for unknown players to make their mark and rise in the depth chart as unexpected stars are born during the hot practices. But most of all it is an opportunity for fans to get up close and personal with their favorite players in a way they almost never get to do in the regular season. Thousands of autographs are signed and many great memories are made.
News 10 NBC reporter Jennifer Lewke captured one such memory during Buffalo Bills training camp yesterday. A young man managed to get Josh Allen's attention as the star quarterback was exiting the practice field and asked if he could hug his younger sister, who is a huge fan. After Allen made his way through a few other young autograph-seekers he found the sister and gave her a hug.
She was in clear disbelief leading up to the hug and broke down in tears afterwards. It was heart-warming.
A wonderful moment. Allen may have his issues as a football player but he seems like a great dude. It may be one fan interaction of many for him but it's a lifelong memory for the young girl.
Always nice to see this sort of content around training camp.