Jonathan Papelbon Trade Is No-Brainer, But Nationals Shouldn't Stop There Jonathan Papelbon looks like he'll get his wish: a trade to a contender.
The Philadelphia Phillies traded the All Star closer to the division rival Nationals for a Double A pitcher. Papelbon has a pending $13 million option for 2016, so the Phillies are happy to shed that potential payroll as they rebuild. Statistically, this is one of Papelbon's best year's with a 1.59 ERA and 239 ERA+ in about 40 innings.
There's a difference closing games in the ninth for the woeful Phillies compared to the Nationals in the postseason. That said, Papelbon's ERA is 1.00 in the playoffs with Boston earlier in his career.
Barring a complete and total meltdown by Papelbon, this appears to be an absolute no-brainer for Washington even if Drew Storen's been fine as a closer, saving 29 games. Ken Rosenthal tweeted that under the agreement Papelbon will be the closer in Washington.
I know feel isn't supposed to matter in baseball anymore, but if you're Washington (or a fan of the team) you feel a lot better handing the ball off to Papelbon to close out the ninth than Storen. Plus if you move Storen into the eighth, your entire bullpen gets all that much better. Granted this opens up another question why managers continue to assign roles instead of using their best reliever in the highest-leverage situations but that's a story for another time and Papelbon's ego will remain happy that he is the CLOSER.
Anyways, it's hard to see a scenario where adding Papelbon backfires unless the pitcher Washington traded turns out to be an All Star. One thing Papelbon doesn't do is help improve the Nationals offense, which is middle of the pack thanks almost entirely to Bryce Harper's MVP-caliber year. Harper is the only Washington regular with an OPS north of .800 at the moment.
True, Denard Span, Jayson Werth, Ryan Zimmerman and most-notably Anthony Rendon have spent time on the disabled list. As it is, Washington is built to win-now. Banking on Zimmerman or especially Werth for a long playoff run seems unwise. Before his broken wrist in May, Werth was in the midst of a career-worst .208/.294/.287 line.
Shouldn't Washington be in the market for an outfielder such as Justin Upton or Yoenis Cespedes?
WAR isn't a be-all, end-all stat but Harper is now No. 2 in baseball behind Mike Trout at 6.4 while Scherzer is No. 9 at 4.9. After that the next Nationals player on the list is Danny Espinoza at a mere 2.0 waaaaay down the list. That's a big jump.
The two star players are carrying the roster and a big reason Washington's lead over the Mets is only two games as of Tuesday afternoon.
This really has nothing to do with the trade, but it was in our system based off Papelbon's 2013 Christmas sweater. Enjoy.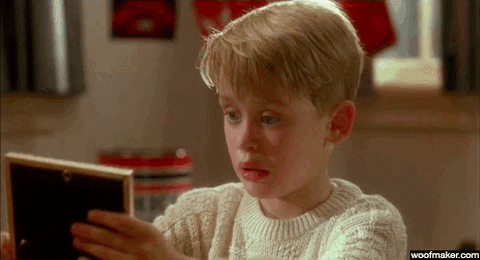 RELATED: Jonathan Papelbon Doesn't Feel Like a Phillie, Remains Huge Ric Flair Enthusiast

RELATED: Jonathan Papelbon Ejected For Grabbing Crotch in Response to Booing Fans