Jonathan Papelbon Defenders Miss the Point: Dumb Unwritten Rules Another Reason MLB is Dying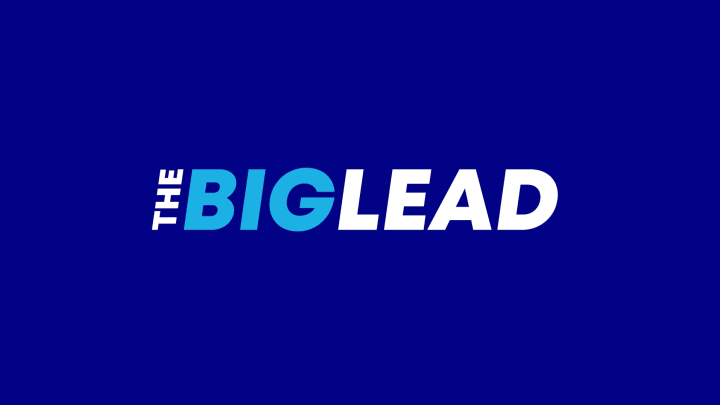 Jonathan Papelbon flipped out because one of his teammates, Bryce Harper, didn't sprint out a routine fly ball. There's a week left in the season, the Nationals are done, and Harper has the MVP award sewn up. Though Harper did reach 1st base on the pop out, Papelbon thought that the team's best player wasn't hustling enough.
So Papelbon chose that moment to take a stand. [Aside: And probably to get back at Harper for some thinly veiled comments recently.] Seconds later, the 6-foot-4 closer lunged at Harper in the dugout, choking him and pinning him against a wall briefly before the players were separated. Social media largely sided with Harper, who is one of the best players in the baseball.
The old school baseball establishment, which hates players like Harper because he comes off as cocky and entitled – kinda happens when you're on the cover of Sports Illustrated at the age of 16 – defended Papelbon.
This incident is just one of the many reasons baseball has seen shrinking TV ratings, lost young fans, and next to golf, has one of the oldest fan bases in sports. Yes, MLB makes millions upon millions of dollars and is a healthy, extremely successful professional sports league.
Nobody is denying that. But the sport has lost more than half its World Series audience from 25 years ago, has become regional instead of national, and culturally, is well behind the NFL and the NBA.
MLB's fierce resistance to change for years now – the Titanic could pivot quicker than MLB – coupled with silly, antiquated "unwritten rules" often make it really difficult to love baseball.
We've seen this Harper drama before in recent years. Yasiel Puig broke onto the MLB scene in 2013 like a comet and fans loved his dynamic, energetic style. Naturally, old school baseball fans (and players) hated Puig, hated the attention lavished upon him, and we're seeing the same with Harper.
Can someone put all the unwritten baseball rules on paper so we can decide which (I'm guessing 90%) need to be done away with? One of my favorite (read: embarrassing) unwritten rules incidents happened in 2013:
""I told [Rasmus] I didn't appreciate it," Lewis said, according to MLB.com. "You're up by two runs with two outs and you lay down a bunt. I don't think that's the way the game should be played.""
Really. That happened.
If you hit a home run and enjoy it too much, well, baseball can't stand for that. Who can forget this dumb Brian McCann-Carlos Gomez incident from 2013?
Unwritten rules in baseball feel like that dead wood middle manager in the office saying, "we've never done things that way." Remember the start of the 2014 season? MLB's embarrassing unwritten rules prompted a really strong column from Tim Kurkijan:
"The 2014 season is less than two months old, but it's already given us — among other things — a brawl in Pittsburgh over one unwritten rule, three ejections in St. Petersburg over another, a word war between the A's and the Astros over a third, and a tit-for-tat, by-the-(unwritten)-book reprisal in St. Louis over one more."
After MLB does away with the unwritten rules, maybe they can attack other issues the sport has, such as shortening the season – sorry, dropping to 154 isn't going to cut it.