Tigers Reporter Extremely Disappointed in Royals Fan Who Screamed 'F--- Detroit' During Live Hit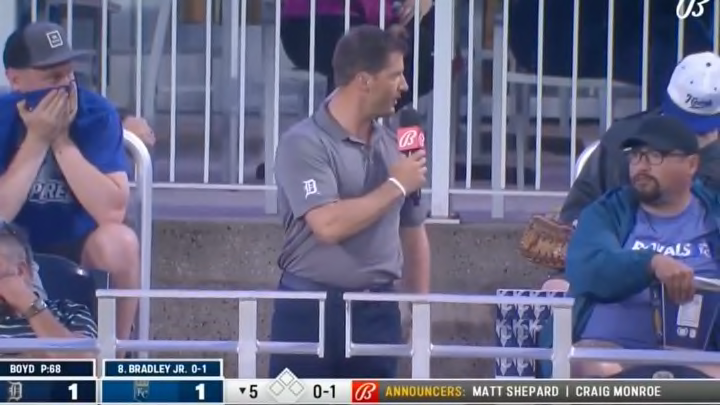 Disappointed Dad energy /
Last night the Detroit Tigers were in Kansas City to face the Royals in an AL Central battle. During the fifth inning the Bally Sports Detroit broadcast went to reporter Johnny Kane in the stands for a live hit. As Kane launched into a monologue about the Royals' home park, a nearby fan screamed obscenities into the mic. A very audible "F--- Detroit" was picked up.
Nobody was more disappointed than Kane, who apologized profusely to the broadcast and even dropped a "doggone it" in frustration. When the camera cut to Kane in the stands he apologized again before giving a very stern glare at the offending fan.
That's a tried-and-true look that communicates all the disappointment in the world without saying anything at all.
Kane later tweeted out another apology.
Stand-up guy, that Johnny Kane. And one has to assume the fan in question melted into his seat after getting hit with that stare.