The John Harbaugh-Melissa Stark Interview Was Great Television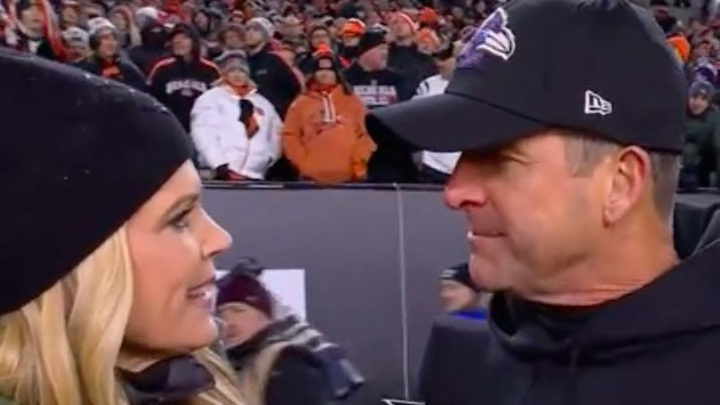 The Baltimore Ravens were facing a steep climb tonight in Cincinnati without Lamar Jackson, who reportedly did not even make the trip. Through 15 minutes they were definitely holding their own, trailing 3-0. This did little for the vibe surrounding John Harbaugh, who joined NBC's Melissa Stark for a sideline interview before the second quarter began.
Their exchange included three questions and lasted all of 18 seconds.
It's both understandable and obvious that NFL head coaches would love to be doing anything that isn't being interviewed during the game. There's always some tension even as most have figured out the art of saying nothing that would ever be remembered. But every once in a while we get something like this, demonstrating the value of these interludes. Knee-jerk reaction dictates suggesting these one-on-ones should be done away with. Yet that very combustibility is why they can succeed and fulfill a unique role of the telecast.
Harbaugh's answers and demeanor tell you a lot about how he's feeling right now. Even if the sound was off, non-verbal spoke for itself.