Joe Burrow Wore Matching Pink Pants and Jacket to AFC Championship Game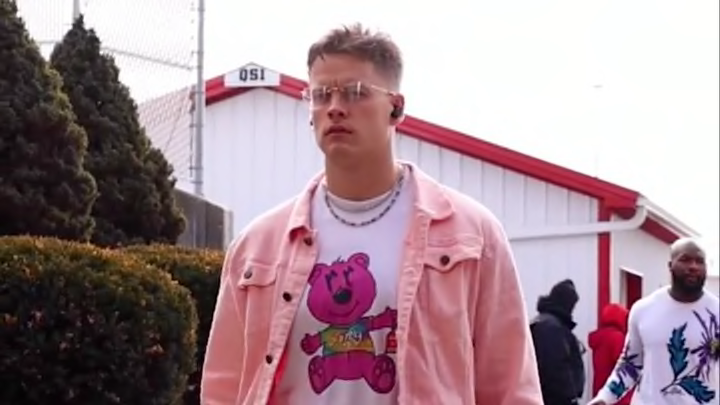 Joe Burrow and the Cincinnati Bengals will play in their second consecutive AFC Championship game against the Kansas City Chiefs today. The game will be played at Arrowhead Stadium, which has been renamed "Burrowhead" by some Bengals fans. In unrelated news, Burrow showed up wearing what appears to be pink denim pants with a matching jacket. Of course, only someone as fashion forward as Joe Burrow could identify the fabric, so that's just a guess.
The bear on his t-shirt is also a mystery, but the bag is clearly full of medical supplies in case he needs to do surgery like Clive Owen in The Knick.