Joe Burrow Rolls Up to Chiefs-Bengals Wearing Black Turtleneck, Gold Chain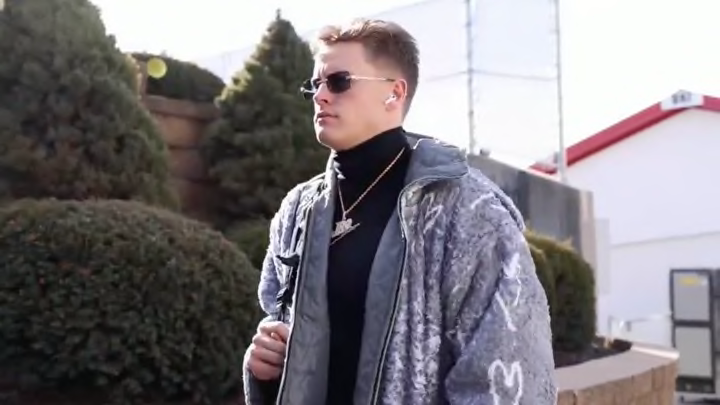 Joe Burrow /
The Cincinnati Bengals have quite the tall task ahead of them today as they travel to Kansas City to take on the Chiefs in a do-or-die matchup. Their only real hope to emerge victorious relies entirely on Joe Burrow's ability to play the game of his life. He got off to a good start this morning as he arrived at Arrowhead Stadium in a black turtleneck with a gold chain that appears to be custom designed with his initials.
I do not think I'm a fan of "Joe Brrr" as a nickname, but the outfit is cold. Gotta love how much Burrow is leaning into the spotlight.
More importantly to some audience members, he definitely channels Archer in the right way. The tactleneck will lead the Bengals to victory!