Jim Nantz Crushes a Nation By Announcing Taylor Swift is Not at Chiefs-Vikings Game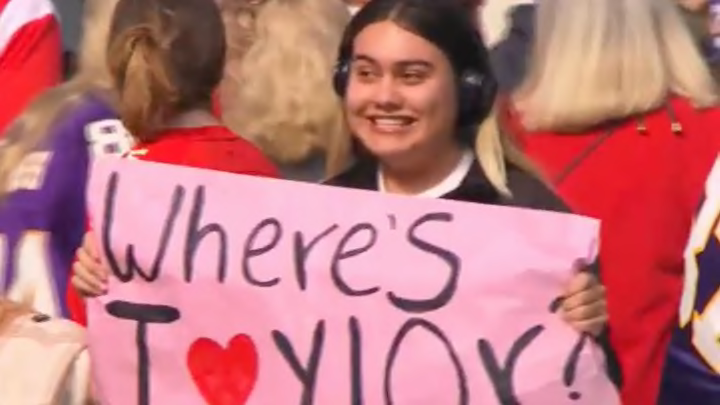 The Kansas City Chiefs are in Minnesota to play the Vikings this afternoon and they are without their most famous fan, Taylor Swift, who opted not to make it back-to-back-to-back appearances watching her tight end boyfriend play football. This is a major disappointment to everyone involved, especially to those in the content game forced to remember what it was like before Swift was going to NFL games and you could just post nonsense while rolling in those sweet, sweet clicks.
On the CBS broadcast, Jim Nantz dutifully informed everyone that Taylor could not come to the phone right now.
"In case you're wondering, seven words I thought would never leave my lips in my career. Taylor Swift is not at the game. I've never said that before. There are some broken hearted people I just saw in the stands. She was questionable all week but it looks like it's officially inactive."
Kansas City Chiefs v Minnesota Vikings / Stephen Maturen/GettyImages
Nantz then mentioned that he and Tony Romo will be working the Chiefs-Chargers game at Arrowhead in a few weeks and she might show up to that one.
At a certain point, some network has to move heaven and earth to get her into a broadcast booth, right? That feels like the next step on on this new romance/homage to capitalism. Why not CBS?