Jim Irsay's Introductory Press Conference For Jeff Saturday Was Insane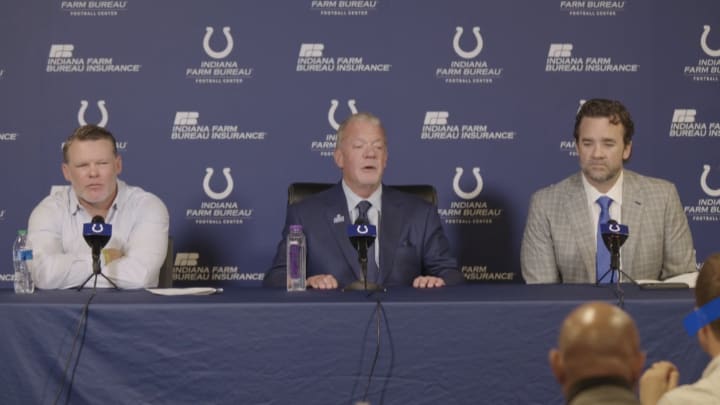 The Indianapolis Colts held an introductory press conference for new head coach Jeff Saturday. Since Saturday was announced as the new coach today many people had questioned the decision, wondering why one of ESPN's talking heads, with zero coaching experience at the collegiate or professional level, should suddenly get to take over an NFL team. Colts owner Jim Irsay was defiant and confident and the quotes from the press conference are amazing.
Irsay made it sound like the Colts had landed an incredible catch in Saturday. He even went so far as to say he hoped Saturday would be coaching next season.
Irsay was confident, but reminded everyone that football isn't that complicated. It's not rocket science! And it's a good thing that Saturday has no experience because that means he doesn't have fear or rely on analytics. Also, in addition to no experience being good, he has plenty of experience.
Irsay also took the opportunity to express his support of general manager Chris Ballard, comparing him to Michael Jordan and saying he would be back for the 2023 season. Ballard, in turn, took the opportunity to defend himself to the press for criticism of his draft results.
After listening to all that it's no surprise to learn that the Colts are in the top quartile of the upper quartile.
It is unclear if Jeff Saturday actually spoke during the press conference, but really, what more is there to say?