Jim Harbaugh Wants Pete Carroll Money, and That's Mostly Because of Miami Owner Stephen Ross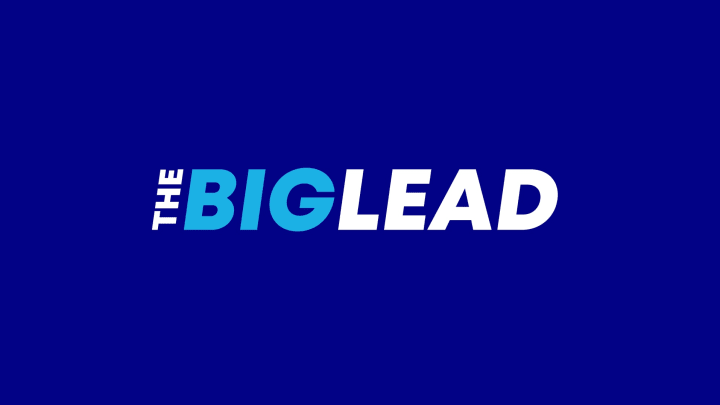 Last month, Jim Harbaugh was ready to leave Stanford for Michigan. He'd been in secret talks with Michigan AD Dave Brandon – who, after the embarrassing 37-7 loss to Ohio State, had already made up his mind he was going to fire Rich Rodriguez – and was excited at the prospect of returning to his Alma mater. Peter King and other NFL writers reported Harbaugh was down to the Wolverines or the 49ers on the first weekend of 2011. (I firmly believe Harbaugh led Brandon to believe he was taking the job. Good luck getting anyone to confirm that.) But Stephen Ross entered the picture and blew it all up.
Ross is the Miami Dolphins owner. His estimated net worth is in the $3.4 billion range. He's such a heavy donor to Michigan that the Business School is named after him.
His Dolphins were thumped on the final day of the regular season (Jan. 2) by the Patriots, 38-7. And even though coach Tony Sparano turned a 1-15 Miami team in 2007 into a playoff team in 2008, he struggled the last two years, going 7-9 (a league-worst 1-7 at home this year). This was Ross's perfect storm – the Dolphins' season was a disaster (the QB injuries didn't help), the hottest coaching prospect in the sport was in town for the Orange Bowl and hey, why not try to money-whip him into coming to South Florida?
And I'm hearing that's what happened. While Michigan was ready to make Harbaugh one of the highest paid coaches in the country – supposedly in the $3.5-4.5 million range, which would put him in the vicinity of Tressel ($3.8) and Miles ($3.9); the John Clayton figure of $5.2 million seems absurd, but who knows – his eyes lit up the weekend before the Orange Bowl when Ross started to sell him on the big boy money he could make in the pros. (Jason LaCanfora of the NFL Network reported Harbaugh's clandestine meetings in Miami with Ross, but made no mention of money.)
Pete Carroll money.
Carroll, of course, left USC last year for the Seattle Seahawks, where he's supposedly making $33 million over five years (for control of football operations). You may recall Harbaugh's mini-rivalry with Carroll a couple years back – the classic "What's your deal" moment. Did Ross plant the idea in Harbaugh's head that he can make $6-6.5 million a year in the NFL? How could Harbaugh not be overwhelmed by this interest from the NFL, where some teams appeared ready to double his $3 million salary?
Michigan was out. And Harbaugh's Monday night destruction of Virginia Tech only drove up his price tag.
Now the question becomes – is Harbaugh willing to transplant his family 3,000 miles across the country to coach the Dolphins (at perhaps $6.5 million a year) or would he rather take slightly less money (guessing: $5.75 million per?) to keep his family on the West Coast and coach the 49ers? Or does he at the last second say, "well, maybe I want to go to a college town where the winters are brutal and coach my Alma mater for significantly less money than stay on one of the coasts and coach in the sunny weather." ESPN's Kirk Herbstreit seems to think that will happen.