Jim Gray Tells Jose Valenzuela He Lost a 'Terrible' Decision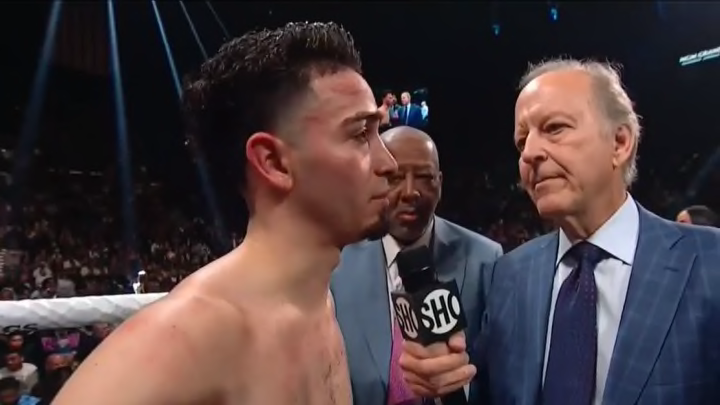 Jose Valenzuela thought he had beaten Chris Colbert in their super featherweight bout Saturday night. Showtime Championship Boxing's Jim Gray agreed.
Valenzuela dropped Colbert in the first round, then proceeded to largely dominate his opponent for the next nine. The southpaw led the action throughout. Which is why it came as such a shock when ring announcer Jimmy Lennon Jr. read the following decision:
The crowd couldn't believe it. Neither could Gray who stepped in to interview both fighters after the decision. After interviewing Valenzuela, he told him it was a "terrible decision."
Here's the interview:
That's about as straight forward as it gets. And Gray was correct. There's zero world in which that fight should have been scored for Colbert. It was a robbery.
The fight improved Colbert's record to 17-1, while dropping Valenzuela to 12-2 and handing him his second consecutive defeat.