Jeopardy! Contestants Could Only Muster a Single Guess During The Latest Sports Category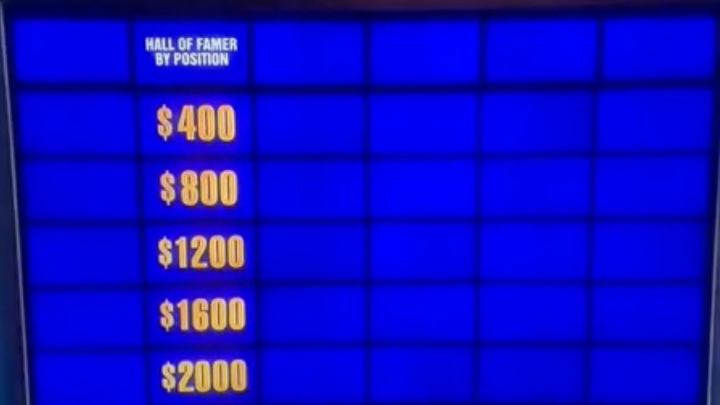 Jeopardy! contestants struggled with a sports category on Thursday's episode. With "Hall of Famer by Position" showing up on the board during Double Jeopardy. It just sat there untouched until every other clue was off the board. That's when the fun/struggle began.
Obviously, the first hint that the category might be a disaster was that it was the final category chosen. The second red flag was that Yoshie Hill, the eventual winner and the contestant who had the honor/duty to chose the first answer form the category, sounded a bit confused by the name of the category.
Amazingly, Mason Maggio knew a question that went with the first answer, Joe Namath and Joe Montana. For a brief moment you might have expected him to go on a run and get all the sports dollars that were up for grabs, but it was not to be.
Bill Russell, Bill Walton for $800, Bob Feller, Bob Lemon, Bob Gibson for $1200, Jerry Rice, Randy Moss, John Stallworth for $1600, and Gump Worsley, Shrimp Worters, Rat Westwick for $2000 all were met with chuckles from Ken Jennings and silence from the contestants.

To be fair, I did not know the last one. I would have guessed catchers, which is the baseball position that has the most goalie vibes. I would have lost $2000.