Jeff Teague is a Tremendous Story-Teller, Potential Budding Media Star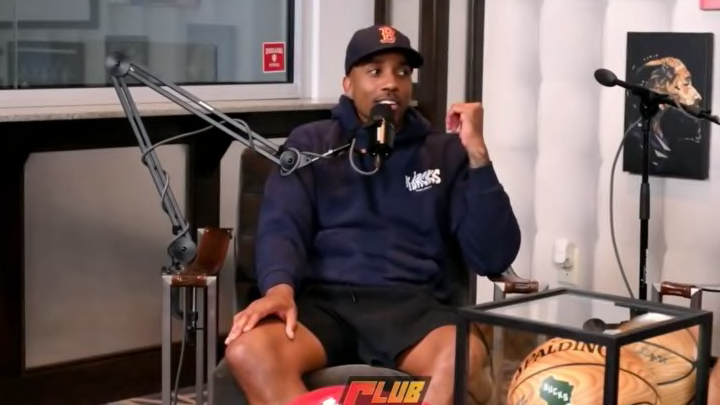 Jeff Teague /
The athlete-to-media pipeline has never been more active and the blueprint is simple for the big names to follow, a la Draymond Green or Vince Carter. Establish yourself as a big personality, give good interviews, get some end-of-career collaboration going with one of the rightsholding networks, maybe start a podcast, and you're setting yourself up very well for a relatively easy segue into the sports media world.
It's not so simple for the mid-tier guys, the players who weren't superstars and weren't key pieces to championship runs. JJ Redick is the shining north star for that modern archetype of player-turned-media personality but even he had a leg up as a guy constantly in the national view between his time at Duke and his 13 playoff appearances.
We may be seeing Jeff Teague blaze a new path with our very eyes. Teague has been appearing on the Club520 podcast this month and garnered a lot of attention because he tells stories. They're great stories and the former All-Star is a tremendous story-teller. You know the type. We all have that one friend who just tells great stories. Teague is that guy.
Here are a few NSFW examples to illustrate what I mean. Here's Teague explaining how the team bus left him behind one time:
Another about the time Lance Stephenson almost caused a fight with the entire Toronto Raptors roster by going for a layup as time expired while his team was up double-digits:
The way he hits that Ciroc line shows he knows what he's doing. Teague also has a great Kevin Garnett story. Which is unsurprising in that KG was such a maniac he gave everybody this kind of story.
The same sentiment applies for Chris Paul and you know Teague has a story for that, too.
The next is a favorite of mine. Teague breaks down a Minnesota Timberwolves' game against the Denver Nuggets and is not afraid to laugh at himself.
The thing is, every player has stories like this. The hard part is being able to tell them well, and Teague can certainly do that. ESPN and TNT would absolutely love having him tell these stories on a pregame show as long as the language gets cleaned up a little, which I don't think would cause Teague to lose any of his charm.
Rightsholding networks are so eager to get former players on their shows nowadays that Teague probably wouldn't have to bother with true analyst work. He couldn't be a full-time member of any shows if he did go that path but name recognition and personal experience would be enough to get his foot in the door.
Of course, doing that is a lot more work (and comes with a lot more eyeballs) than just doing podcasts. Teague may not have any interest in the traditional media market. But this is the way for journeymen like him-- to get attention by sharing their own NBA experiences and if they can do it well then it opens new paths.
I, for one, would love to see Teague sharing his stories on television. And there should be a place for him to do so if he wants to go down that road.