Jay Williams on NBA Media Coverage: 'There's a Lot of Pushback About What Topics People Are Truly Interested In'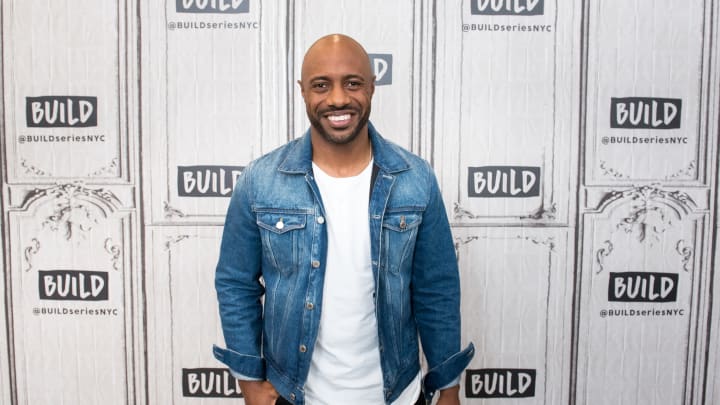 Jay Williams / Mike Pont/GettyImages
How sports media covers the NBA at large has unexpectedly become a talking point during the playoffs this year. Discourse reached a fever pitch earlier this week when the Denver Nuggets completed their sweep of the Los Angeles Lakers to reach their first-ever NBA Finals and most studio shows spent the next day analyzing what went wrong for LA rather than what Denver did right. The fact that larger markets get more focus in coverage (especially when it comes to the NBA) is not a new concept but it is hard to ignore when it gets shoved into everybody's face like it did this week.
It also led to JJ Redick calling out NBA media at large during a First Take segment, saying they do not do a good job of covering the league as a whole. It was met with much praise since it's rare to see a talking head criticize the other talking heads when speaking on the big picture, even if Redick is not the typical example of that kind of personality.
Jay Williams has a basketball background like Redick but has been in the media game much longer and holds similar thoughts. Speaking to The Big Lead at the 2023 Sports Business Journal Awards, Williams said that Redick isn't the first to make that observation and there's always a sort of push-and-pull going on behind the scenes.
"JJ's not the first to say that," Williams said. "We've been talking about a lot of things for a very long time as it pertains to coverage and there's a lot of pushback about what topics people are truly interested in. One of the things I've been on the whole year is, I've been forcing [Nikola] Jokic into conversations. People quickly veer off because not everybody gets a chance to watch it because our primary focus is on star athletes. The Stephs, the LeBrons, the Kevin Durants, the drama. That's all media."
"But I think what you have from the athlete side is that we're trying to celebrate the stories that are worth telling. Like Caleb Martin. The fact that J. Cole got him on the team in Miami. You're like, 'Oh, I never knew that!' but they've actually been talking about that all year long. It is a problem but that's why you have athletes in media trying to change the culture."
To that point, Williams pulled back the curtain a little bit and revealed how ESPN plans the daily Keyshawn, JWill, & Max show that kicks off its studio programming each morning.
"I'm heavily involved in all of our preproduction shows. We have literally two hour-meeting per day. We meet an hour before the show from 5-6 and the show is from 6-10. We have another meeting from 3:30-4:30. I come on, I'm like, here are four or five things that I'm hot about and I want to make sure we're able to have time to dedicate to that tomorrow. Creative input, that's what the show is all about."
At large, the sports media industrial complex will not change overnight. But as Williams says, athletes will be the driving force behind any change as avatars of the sports being discussed. There will always be a back-and-forth between athletes and producers who have made a living by correctly reading what people are interested in. But the athletes do know better than anybody the breadth of stories from any locker room that are ready to be told. No matter how big the market.