Jay Williams Feeding Lakers Propaganda Machine After Win Over 36-40 Bulls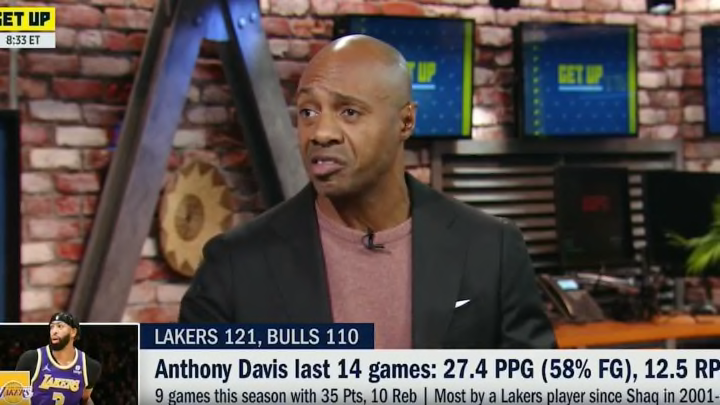 Jay Williams /
The Los Angeles Lakers had their best game in months last night, winning 121-110 over the Chicago Bulls. This is obviously good news for the Lakers as the playoffs rapidly approach and they continue to jostle for a spot in the play-in tournament in the Western Conference. On the other hand, the fact that we all consider an 11-point win over a sub-.500 team Los Angeles' best win in a long time is probably not a good sign and reflective of how good this team really is-- that is to say, not very good at all.
But that doesn't matter! Whenever this team shows even the slightest glimmer of competency there will be many media members who see that as a green light to declare Lakers Back!? On Thursday morning, it was Jay Williams' turn as he dared the audience to make positivity go viral and said the Lakers (currently seeded eighth in the West) can win a world championship.
Again: this was a win over the Bulls, who are 10th in the East and beat the Lakers by double digits in Los Angeles merely four days ago. But yeah, this is the win that'll turn everything around!
At this point even writing about the intentionally obtuse optimism studio show personalities all seem to hold for the Lakers feels like beating a dead horse. I cannot imagine what the producers must feel like as they cook up the 20th "Can the Lakers win a championship" block in the last month.
The only chance the Lakers have of winning anything is if their free-throw differential continues to be around 4:1.
Any team with that favorable of a whistle has a chance to win a title. So I guess Jay Williams is right!