Jared Allen Rides Horse Onto Field For Vikings' Ring of Honor Induction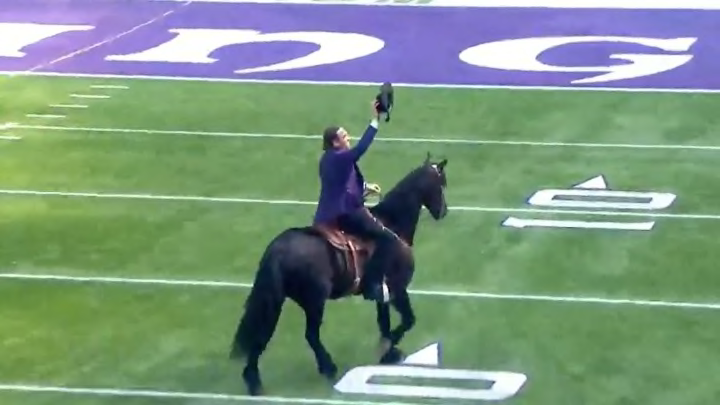 Jared Allen on a horse /
It is not every day you see a real, live horse on an NFL field. Yet today we saw just that. Jared Allen showed up to his Minnesota Vikings Ring of Honor induction ceremony atop a black horse. It was quite the scene.
Allen was clearly loving every single second of this, too. Wish we could've seen his face when he got the green light to gallop onto the field with a cowboy hat and everything.
A well-deserved honor for Allen, who spent a couple of years as a premiere pass rusher in the league and is definitely one of the best players to put on a Vikings uniform. A pretty sweet way to enjoy that honor, too.