James Harden Called Daryl Morey a Liar, Said He'd Never Play For Him Again During China Tour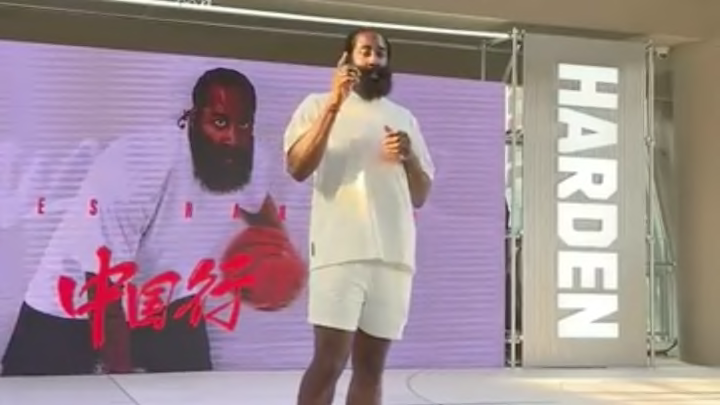 James Harden is currently in China. Two days ago it was reported that the Philadelphia 76ers had ended trade talks and planned to bring the star guard to training camp to start the season. This apparently did not please Harden. We know this because overnight video surfaced of him addressing a crowd saying, "Daryl Morey is a liar and I will never be a part of an organization that he's a part of."
This clip, apparently pulled from the social media app Weibo, is so juicy and shocking that most people assumed that the audio was faked or the entire thing was just AI-generated. Then Shams Charania posted a whole other angle of Harden saying he'd never play for a Morey franchise again, meaning it's really real.
This is certainly a move. It's hard to imagine there's any coming back from a public declaration like this one for Harden and the Sixers. It's especially shocking considering Harden and Morey's rich history together, but in the NBA everything ends and most of it ends badly.
Philadelphia 76ers Introduce James Harden / Tim Nwachukwu/GettyImages
Teams interested in the 33-year old guard now know for sure that Harden wants out. This isn't great for the Sixers, but it's also a reminder to new teams that Harden will turn on anyone as he's searching for his fourth team since 2021.