James Dolan Rants About Bail Reform, Bill of Rights, And Pedophiles in Strange Interview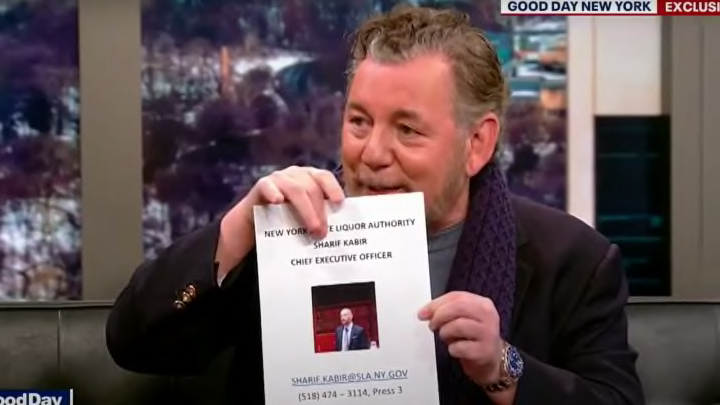 James Dolan /
James Dolan does not speak publicly very often. Yet it appears the facial recognition controversy was enough to drive him out into the eye of the general public again as the New York Knicks owner appeared on Fox 5 New York on Thursday morning. The purpose of the interview appeared to be to give Dolan a platform to defend using facial recognition to eject people from his buildings who are related to law firms in litigation against him. But the interview strayed from that topic several times and was overall pretty bizarre.
Dolan ranted about bail reform, crime in New York City, and ticket scalpers while claiming that he has the right to refuse anybody service in his place of business due to the Bill of Rights (??). He made several false equivalences while speaking over host Rosanna Scotto and came across as a bit unhinged overall. This was only reinforced when he said he was going to refuse to sell liquor at a New York Rangers game in the future and instead hand out a picture of the head of the New York State Liquor Authority, which recently said Dolan could face "disciplinary action" because denying lawyers entrance to Madison Square Garden could the terms of their agreement.
It was indeed one of the stranger interviews you will see. If you'd care to listen to the ramblings of a rich man who wants to defend his right to be petty, here's 17 minutes of just that.
Here are a few of the highlights in case you don't want to burn that much of your time.
This is the first interview Dolan has done in years and half of it doesn't even make sense. Which feels pretty on-brand for James Dolan. Especially the last question about his band, which was absolutely a requirement for Fox 5 to land this interview.