Jalen Ramsey Lit Up Tyreek Hill in the Pro Bowl Flag Football Game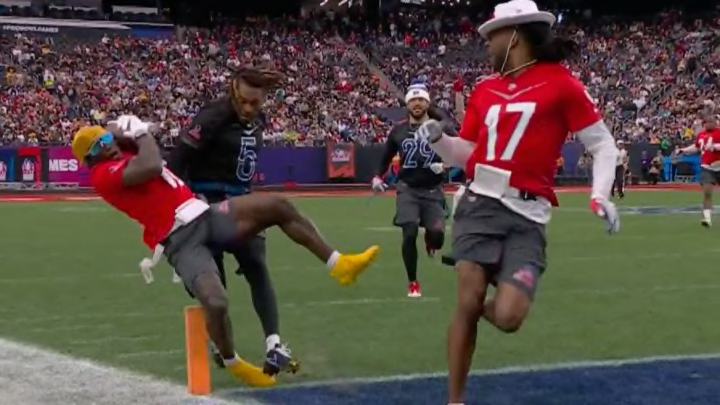 The Pro Bowl Games flag football game was held on Sunday afternoon. Trailing in the first quarter Tyler Huntley (yes, Tyler Huntley) hit DaVante Adams downfield. Jalen Ramsey had the angle and was about to grab Adams' flag before he could score, so Adams lateralled the ball to Tyreek Hill. Ramsey then hit Hill at full speed and sent him flying.
It was not what anyone expected to see in a flag football game, but when you've got guys flying around at this speed, stuff happens. The NFL was clearly happy to have a highlight. ESPN can run a flag football version of their old JACKED UP! segment on SportsCenter tonight with a clear conscious.