Was This Fourth Quarter Foul on Jalen Brunson the Worst Call of the NBA Playoffs?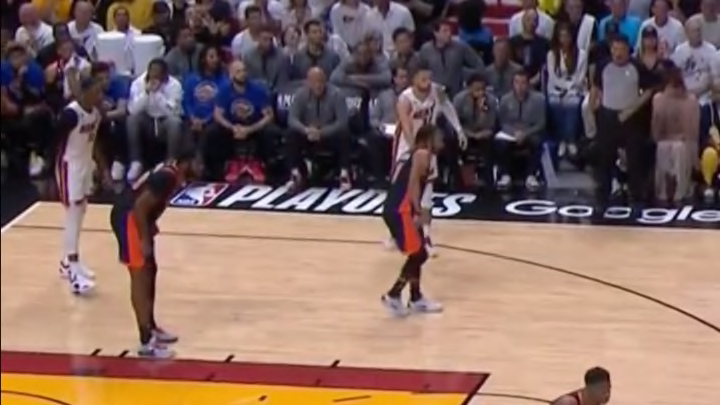 The Miami Heat beat the New York Knicks, 109-101, on Monday night to take a 3-1 lead in the Eastern Conference semifinals. Julius Randle and Josh Hart both fouled out on questionable calls, but somehow the worst call of the night - and perhaps the 2023 NBA Playoffs - came when Jalen Brunson was whistled for his fifth foul because Bam Adebayo ran into him from behind.
Brunson was guarding Max Strus and slowly back-peddling as the Heat guard slid into the corner. That's when Adebayo ran up to set a pick and bumped Brunson from behind. The whistle immediately blew.
At the time of the call, there were five seconds left on the shot clock and the Knicks trailed by six with 3:27 remaining in the game. Adebayo went to the line and made one of two. Randle fouled out on the next possession.
To be clear, this is NOT why the Knicks lost. However you felt about the officiating, it felt like the Knicks couldn't get a defensive rebound in the second half. And the Heat never felt like they were in any trouble. Still though ... this call was horrendous.