Jake Bobo Just Made The Catch of the Year in the NFL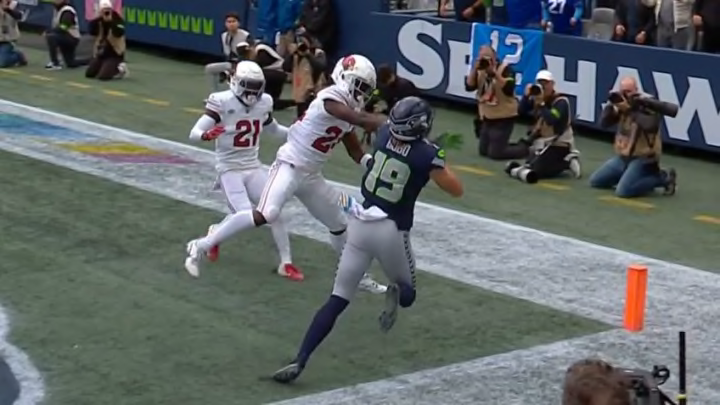 Jake Bobo is an undrafted, 25-year-old rookie out of UCLA who ran a slug-like 4.99 40-yard dash at the 2023 NFL scouting combine. He also just made the catch of year in the NFL for the Seattle Seahawks.
Check this out:
How did he catch that? How did he get his feet in? How did he even get open given that he runs like defensive tackle in lead-lined shoes? So many questions.
The play was initially called incomplete but after review was correctly called a touchdown.
That's a hell of a throw from Geno Smith. He deserves a lot of credit there. Bobo entered the game with 51 yards and one touchdown on four receptions on the season. I have a feeling the 6-foot-4, 207-pound wideout will get more chances now.
Bobo played his first four collegiate seasons at Duke and was third-team All-ACC in 2021. After that season he entered the transfer portal and played the 2022 campaign at UCLA. He finished his final college season with 57 receptions for 817 yards and seven touchdowns.