Jaguars Tevaughn Campbell Levels Teammate Jamal Agnew In Punt Return Mishap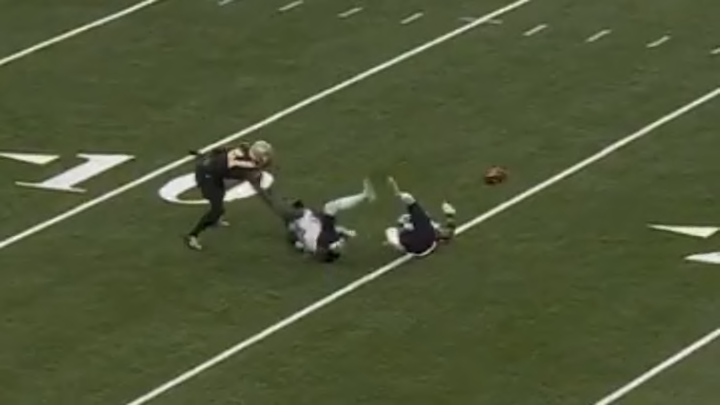 The Jacksonville Jaguars are facing the New Orleans Saints on Thursday Night Football, and it's been an ugly affair early. The Jags led 7-3 at the end of the first quarter but fumbled the ball away twice. That included a muffed punt, where two Jaguars collided with each other.
The Saints were forced to punt with 3:44 left in the opening quarter, and Lou Hedley launched the ball 40 yards to Jacksonville's 15-yard line. As Jaguars returner Jamal Agnew waited to catch the ball, teammate Tevaughn Campbell ran directly into him while blocking. The ball wound up hitting Campbell on the back, and the Saints recovered the ball at the17-yard line. To make things worse, Agnew was injured on the play.
Check this out:
And a closer look:
Campbell absolutely lit Agnew up. What a hit. Unfortunately, they play for the same team.
Luckily Agnew returned to the game, but that was almost the perfect NFL comedy of errors.