Jackson Mahomes Videobombs Super Bowl MVP Brother's NFL Network Interview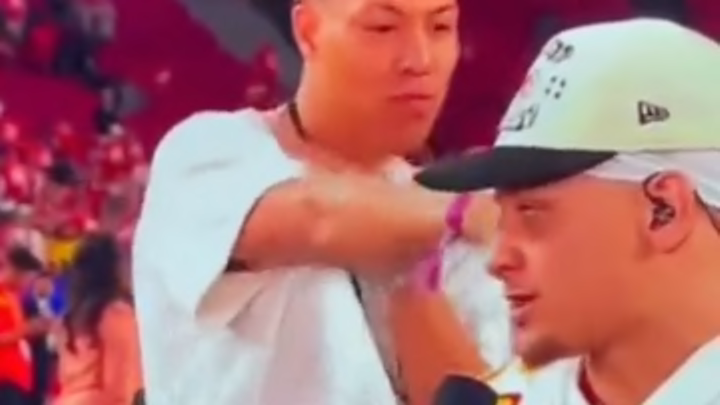 Patrick Mahomes and the Kansas City Chiefs won Super Bowl LVII, beating the Philadelphia Eagles, 38-35. After the game Mahomes did the rounds, getting interviewed by all the most important people. That included a stop by the NFL Network to talk about his MVP performance. During that live interivew he got videobombed by his brother.
That's Jackson Mahomes, probably trying to set up another TikTok video. He was clearly told to get out of the shot, but it's unclear if he was intentionally there to get on TV. If he was trying to get in the shot, it was actually pretty good acting. Perhaps he has a future in entertainment after all.
If he's half as good at that as his brother is at football, he's going to be a very big star.
Super Bowl LVII - Kansas City Chiefs v Philadelphia Eagles / Christian Petersen/GettyImages