J.J. Watt High School Basketball Highlights Finally Prove the Future Hall of Famer is a Good Athlete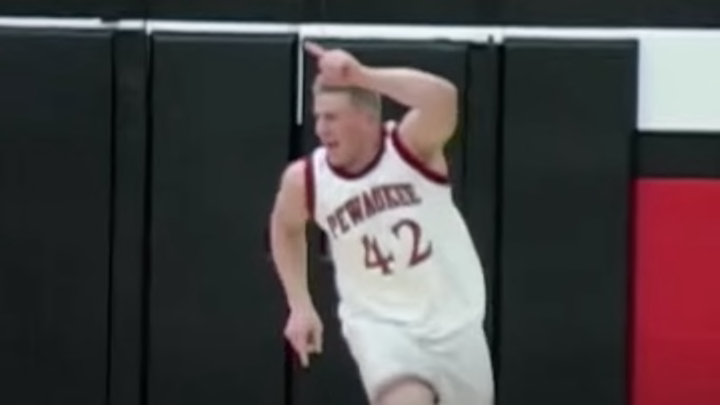 J.J. Watt will play the final game of his NFL life on Sunday. After watching his Hall of Fame career for more than a decade, it is fairly clear that he is a very good athlete, but it's still fascinating to see old video of him playing another sport. So let's revisit this video of him playing high school basketball in 2007.
Watt scored 25 of his team's 56 points in a win. And he did it by dominating down low against future Eastern Illinois big man Matt Dorlack. At 6-foot-5 he won the opening tip against the 6-foot-11 opponent and then appeared to spend most of the game pushing him around on the boards. And then showed off some great touch scoring.
According to WSN, Watt also played club hockey when he was younger. Considering what we see from Watt as a 33-year old preparing to retire can you imagine being asked to handle him on a basketball court or ice rink or inside the bay of a fire department?
Firemen put their lives on the line enough already, but taking a charge from J.J. Watt is not what anyone signed up for.