Is This the End For Roy Williams?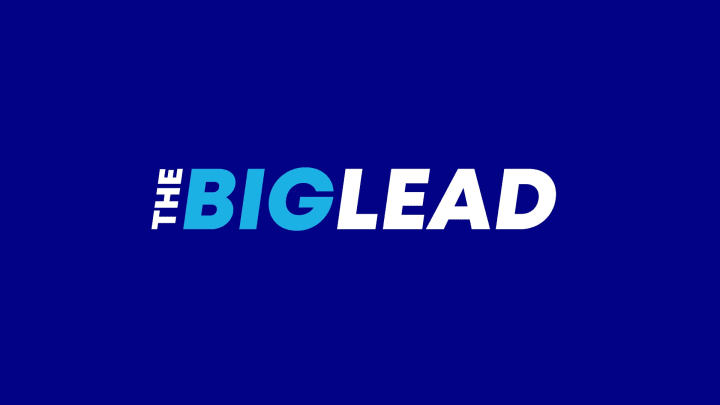 Has Roy Williams coached his last game at the University of North Carolina?
For two years now, the North Carolina basketball program has been under siege by reports of a nasty academic scandal dating back about a decade. The allegations are detailed and specific, and at a middle-of-the-road basketball program, the coach would already be gone. Williams, surprisingly, has been able to escape much of the criticism about the academic fraud, but that could change in the wake of these comments from former Tar Heel star Rashad McCants:
""I thought it was a part of the college experience, just like watching it on a movie from 'He Got Game' or 'Blue Chips,'" McCants said. "… when you get to college, you don't go to class, you don't do nothing, you just show up and play. That's exactly how it was, you know, and I think that was the tradition of college basketball, or college, period, any sport. You're not there to get an education, though they tell you that."
Uh-oh. Did Roy Williams really think he could get away with something so obvious all these years? He even got two titles out of it.
McCants told ESPN's Outside the Lines:
* tutors wrote his term papers
* he rarely went to class for about half his time at UNC
* he took bogus classes designed to keep athletes academically eligible
* Roy Williams knew about the "paper-class" system at UNC where students were required to submit only one term paper to receive a grade.
Williams released this pithy statement in response, claiming "in no way did I know about or do anything close to what he says." Several former Tar Heels – Kendall Marshall, John Henson and Wayne Ellington– took to twitter this morning to defend the school. (Note: None of those players were on the 2005 Title-winning team, and based on our research, all played in an era of diminished focus on the African-American no-show classes. Will Marvin Williams, Raymond Felton, Jackie Manuel or Reyshawn Terry please speak up?)
Even if you're wearing Carolina Blue shades while reading this, surely you will be disturbed by the transcript difference between African-American classes McCants was steered to, and the other classes:
"A copy of McCants' university transcript, labeled "unofficial" and obtained by "Outside the Lines," shows that in his non-African-American Studies classes, McCants received six C's, one D and three F's. In his African-American Studies classes, 10 of his grades were A's, six B's, one a C, and one a D. The UNC registrar's office declined to send McCants an official, signed transcript because of a May 2005 hold on its release. According to the UNC Athletic Department, McCants had university property that had never been returned."
"A second copy of his transcript obtained from a different source by "Outside the Lines" is identical to the first and is also not signed by the registrar but does not contain the label "unofficial.""
How much longer will the toothless NCAA, which derives a large amount of income from the NCAA Tournament – an event the Tar Heels usually participate and do well in – keep its head in the sand?
At what point does UNC begin to weigh the consistently bad public relations for the University vs. keeping Williams? Is this an onion that is going to continue to be peeled every three or six months? Death by a thousand former players and tutors? Remember, we're talking about a coach who, despite knowing the depth of PJ Hairston's off-the-court issues last season, vowed to keep him on the team. Eventually, the school stepped in and Hairston was booted.