Is the New York Times Sports Department a Big Reason the Paper Lost Nate Silver?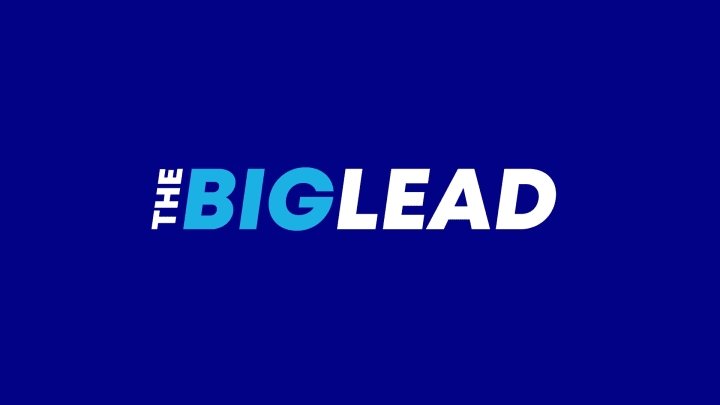 Nate Silver's departure from the New York Times six days ago stunned many who followed his work, but not those who are familiar with the Times' sports department.
The lucrative ESPN/ABC package Silver inked was a multi-platform one and gives him the ability to jump between politics, sports, and entertainment. According to Politico's Mike Allen, Silver will create websites modeled after his successful fivethirtyeight.com. In short, he'll be everywhere and have lots of freedom. Very little has been written about the problems between the NYT sports section and Silver, and Allen is the only one I've seen spend more than a sentence on it:

At times, he felt unwelcome in the Times Sports section, and seemed to struggle to fit into its culture. The section is among the most innovative at the paper, but not in the areas that are Silver's wheelhouse.

The world 'unwelcome' was surprising to me, because who wouldn't want content from Nate Silver? So I dug a little deeper and talked with half a dozen people familiar with the workings of the sports section of the New York Times. This was the picture that was painted: An interest in alternative sports over mainstream sports such as the NFL, an international sports bent in a quest to be the "World's Sports Section" (ie, heavy Tour de France, Track & Field, Soccer), and a culture of 'if-we-didn't-find-him, we-don't-want-him.'
Sports Editor Jason Stallman disputed any rift with Silver – as well as Politico's 'unwelcome' claim – in an email to The Big Lead. Stallman said the "if-we-didn't-find-him, we-don't-want-him" idea is "hilariously wrong."
"We always had an open-door policy for Nate," Stallman writes. "We were on great terms with him, and he and his editors knew that we'd gladly publish anything he wanted to do sports-wise. It helped that one of his top assistants sat next to the sports desk, so we had a running conversation with him about stuff that might interest Nate. We'd occasionally throw ideas at Nate, and often ran with them if he had time. And sometimes he'd come to us with gems that we were thrilled to have."
A quick search of Nate Silver bylines in sports over the last year reveals few stories outside of March Madness predictions. This Jordan/LeBron piece was very well-done, though.
Stallman was elevated to the position in January when the previous editor, Joe Sexton, left for ProPublica. In the last two years, the paper has hemorrhaged talent, losing an NBA writer (Jonathan Abrams to Grantland), a college football writer (Pete Thamel to SI) and an NFL writer (Judy Battista to the NFL Network). Stallman didn't want to address the departures, but rattled off a list of new writers in sports – as well as a list of writers from other sections of the paper who have contributed to sports.
Former Times columnist Selena Roberts has noticed a dramatic shift in the paper's direction. (The paper's lack of columnist voices was recently covered by Grantland's Bryan Curtis.)
"The section is suffering from a grand scale of disillusionment," Roberts, who left the Times in 2007 for Sports Illustrated, told The Big Lead by phone today. Last year, she left SI and started a website, Roopstigo. "There was a time when the Times sports section had a pretty clear identity and a platform where they could set the agenda for sports on a daily basis. But based on a lot of moves, the section has lost that identity. Why can't they compete [with ESPN]? There's no reason they can't compete. ESPN has a lot of resources, but the Times has good resources, too."
The Times, of course, is still doing fantastic journalism. Snowfall by John Branch was tremendous, and ushered in a new way sports can deliver a story online. It won a Pulitzer. Recently, Tim Rohan wrote the definitive piece on the recovery of Boston Marathon bombing victim Jeff Bauman, who lost both legs at the finish line.
The paper's public editor, Margaret Sullivan, mentioned the paper's "culture" in regards to Silver's departure, but refused to point the finger at the sports section. If the Sports section had been more inviting to Silver, could the paper have kept him? Nobody will ever know. Silver didn't respond to a request for comment through ESPN