There's A Lot Going On On Instagram Right Now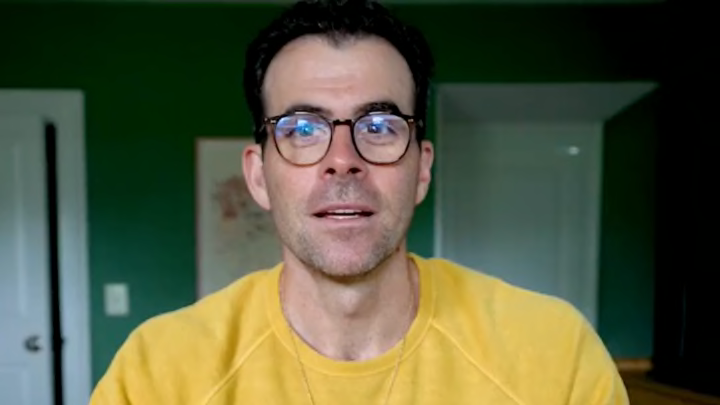 Instagram users can't help but notice that video has taken precedence over pictures. Which is a major bummer for a lot of people who enjoyed and now sort of enjoy using Instagram to look at snaps of food or cute kids or dogs or whatever feel-goodery still allowed online. This movement, for better or worse, is being spearheaded by Kylie Jenner because of course it is. Hubbub has now reached the point where Instagram boss Adam Mosseri is filming We Hear For You videos.
In short, there is a lot happening on Instagram right now. And if you don't like videos, well, get off the tracks because the train will just keep on trucking.
I want to be clear: Mosseri wants to be clear. If you're seeing a new full-screen version of a Feed, or you're hearing about it, know that is a test. It's a test to a few percentage of people out there, and the idea is that a more full-screen experience, not only for videos but for photos, might be a more fun and engaging experience. He also wants to be clear, it's not yet good, and we're going to have to get it to a good place if we're going to ship it to the rest of the Instagram community. Mosseri is also hearing concerns about right now are photos, and how we're shifting to video. He wants to be clear. Supporting photos is part of Instagram's heritage and a lot of people love photos too. That said, he needs to be honest. He does believe that more and more of Instagram is going to become video overtime. We see this even if we change nothing, even if you just look at chronological Feed.
Did you ever stop and wonder how we got here. To a place where tech giants have to come on to give a State of the Union like the actual president to address changes to the algorithm? On one hand it is funny and on the other it's sad.
If I were a betting man I'd say Instagram users learn to love video or hope someone invents a new picture-based platform that will explode. We're going to be pivoting to video forever, folks.