In 1975, Sports Illustrated Ran a Stirring Joe Frazier Eulogy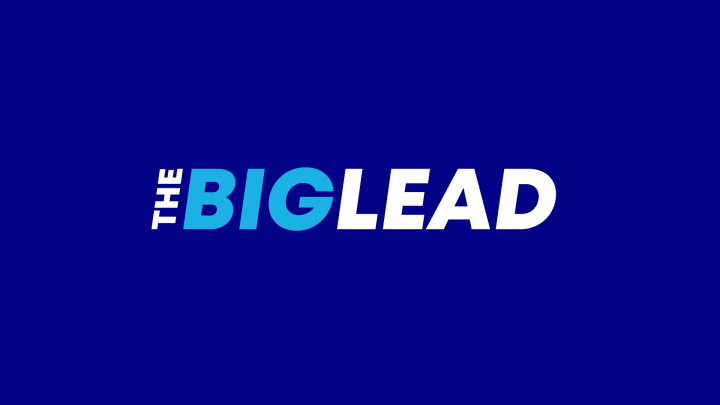 Joe Frazier was famous enough and sick enough before he died that obituaries for him today will be thorough reads, with a few details up high buffed in the final minutes before some old scribe clicked "send."  Liver cancer killed him (please spare us the "lost a bout" lines) but Frazier had charged into oblivion before, taking on the specimen that was Muhammad Ali in his prime. Frazier stood up to that storm three times, in perhaps the 20th century's most famous trio of fights. It is not unreasonable to consider those fights, for both boxers, something akin to near-death experiences.
Boxers were revered as otherworldly beings in those days, when television was still in such a state that radio announcers, photographers and beat writers could describe the sport more vividly than a Zenith could render it. As in 1975, you have an option right now. You can watch Frazier's trench warfare against Ali in Manila, listening to the corpsemaker thuds of the two titans' punches and the oceanic bellows of the crowd. Or, thanks to Sports Illustrated's vault, you can read a 36-year-old magazine piece by Mark Kram that I promise will tell you more about what was inside Joe Frazier than anything else you read today. Hat tip to Richard Deitsch, who posted it to his Twitter account Monday night thusly: "In honor of Joe Frazier, what many considered the greatest deadline story in SI history."
Kram's story opens after the fight, with a glimpse of Ali standing near a candelabra that lit his face hauntingly, casting him as a deathmask version of himself: "He could barely hold his fork, and he lifted the food slowly up to his bottom lip, which had been scraped pink. The skin on his face was dull and blotched, his eyes drained of that familiar childlike wonder." Ali had won, if such a thing could truly be said, and while he stood with bruises darkening, Frazier was recuperating at a villa, having been beaten into swollen-eyed blindness:
""Who is it?" asked Joe Frazier, lifting himself to look around. "Who is it? I can't see! I can't see! Turn the lights on!" Another light was turned on, but Frazier still could not see. The scene cannot be forgotten; this good and gallant man lying there, embodying the remains of a will never before seen in a ring, a will that had carried him so far—and now surely too far. His eyes were only slits, his face looked as if it had been painted by Goya. "Man, I hit him with punches that'd bring down the walls of a city," said Frazier. "Lawdy, Lawdy, he's a great champion.""
Ali is soon after quoted: "It was like death. Closest thing to dyin' that I know of."
The respect the men showed to one another as fighters was a thing of beauty, even as Ali, the narcissist and aesthete, taunted the darker-skinned, less-handsome Frazier as a "gorilla" and as "ugly." To Kram's eye, Ali, weatherbeaten at 33, plowed at Frazier with a directness necessitated by age. No butterfly-dance Ali, this one. "Head up and unprotected, Frazier stayed in the mouth of the cannon, and the big gun roared again and again," Kram wrote. "Frazier's legs buckled two or three times in that first round, and in the second he took more lashing as Ali loaded on him all the meanness that he could find in himself."
Yet Frazier abided. In the fourth he slung "threshing-blade punches" as he advanced on the champ in the 100-degree night. Then, in the sixth, he charged at Ali. Kram rhapsodized:
"Most of his fights have shown this: you can go so far into that desolate and dark place where the heart of Frazier pounds, you can waste his perimeters, you can see his head hanging in the public square, may even believe that you have him, but then suddenly you learn that you have not. Once more the pattern emerged as Frazier loosed all of the fury, all that has made him a brilliant heavyweight. He was in close now, fighting off Ali's chest, the place where he has to be."
Yet Ali was Ali. He weathered four rounds of Frazier's best shots, and with the fight even in the 11th and his back to Frazier's corner, the champ went back to work with his right. Blood ran from Frazier's mouth, then his face "began to lose definition." Mounds rose around his eyes. In the 13th, Ali knocked Frazier's bloody mouthpiece into press row. In the 14th, Ali wasted him with nine straight rights.
Frazier's corner could watch no more. Kram relayed this exchange:
""Joe," said his manager, Eddie Futch, "I'm going to stop it." "No, no, Eddie, ya can't do that to me," Frazier pleaded, his thick tongue barely getting the words out. He started to rise. "You couldn't see in the last two rounds," said Futch. "What makes ya think ya gonna see in the 15th?" "I want him, boss," said Frazier. "Sit down, son," said Futch, pressing his hand on Frazier's shoulder. "It's all over. No one will ever forget what you did here today.""
And if you're a writer, you just about want to bawl, not only because you know this is the old manager breaking his fighter's heart in order to save his life, but because across your entire career you might find only a pocketful of moments this ferocious and tender and powerful all at once. This is like Old Yeller for sportswriters.
Both fighters moved Kram that night. He must have sensed that Ali would survive to fight again (even if the opening scene, of Ali quaking as he lifted a fork, eerily portends Ali's twilight years). Kram's treatment of Frazier is darker, almost eulogistic. Indeed, Frazier would go on to rematch George Foreman the following year, in a fight that was stopped in the fifth. Defeated, Frazier retired. The Goya painting that Kram saw was, after the Manila fight, a point from which Frazier never returned. Kram (who died in 2002) had to know it, at some level — for he granted Ali the final word: "I always bring out the best in the men I fight, but Joe Frazier, I'll tell the world right now, brings out the best in me. I'm gonna tell ya, that's one helluva man, and God bless him."