'Ichiro Girl' Has Surprise Reunion With Ichiro While Throwing Out First Pitch at Mariners Game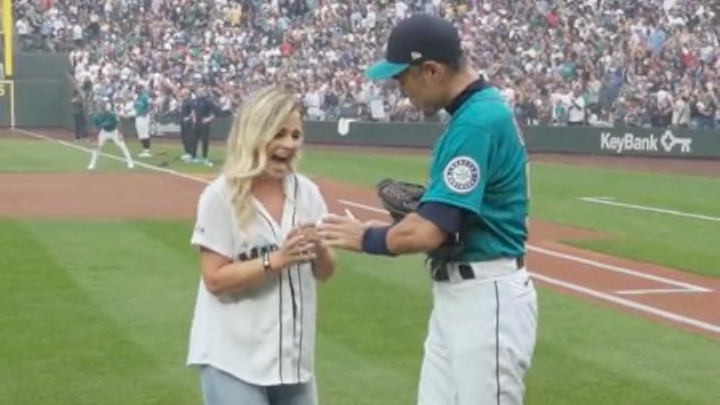 It was Ichiro Weekend for the Seattle Mariners as the franchise inducted Ichiro Suzuki into their Hall of Fame. To kick off the festivities, they had Iris Skinner, a.k.a., Ichiro Girl, throw out the first pitch. In case you forgot, she's the young woman who had a little freakout after Ichiro crashed into her chasing a foul ball back in July 2010. Here's that video.
The Yankees broadcast on YES really shows the contact she absorbed on the play, which makes her reaction even funnier. Understandably, Ichiro Girl's legacy has endured alongside Ichiro's. That's why it made perfect sense for her to throw out the first pitch and made equal sense for Ichiro to surprise her again. Of course, he was wearing his full uniform.
There's really no other way to describe this entire video than wholesome. Baseball at its best. Let's do this again in another decade.