Hornets Mascot Doesn't Look Happy With Brandon Miller Pick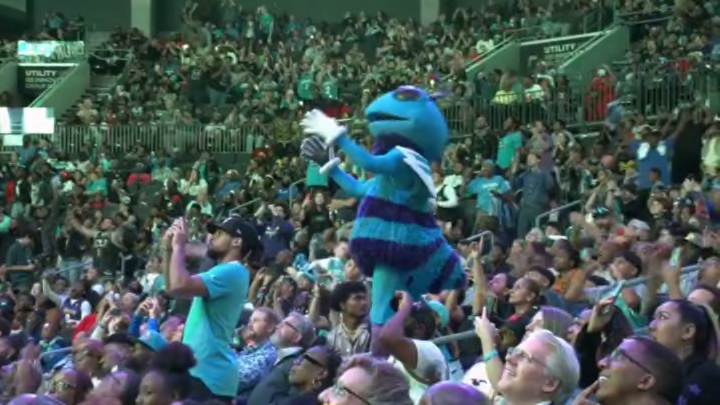 The Charlotte Hornets made Brandon Miller the No. 2 pick in the 2023 NBA Draft Thursday night. Charlotte had clearly identified him as the pick for a while and passed on Scoot Henderson to select the Alabama forward. The team's mascot, Hugo the Hornet, didn't seem thrilled with that development at the franchise's watch party.
When the pick was announced, Hugo bent over, almost as if he was in pain. While many fans cheered the selection, a smattering of boos rained down as well.
Check it out:
That's a slow bowing of the head in shame.
Nick Carboni who posted the video said Hugo could be seen clapping later, so maybe the initial reaction didn't stick once he realized Miller has a silky-smooth 3-point shot.
Miller was arguably the best player in college basketball last season. The 20-year-old averaged 18.8 points and 8.2 rebounds while shooting 38.4 percent from 3-point range. He's an outstanding player who did have some unfortunate off-court issues.