High School Football Player Slams Opponent's Head Off Field, Hits Him With Helmet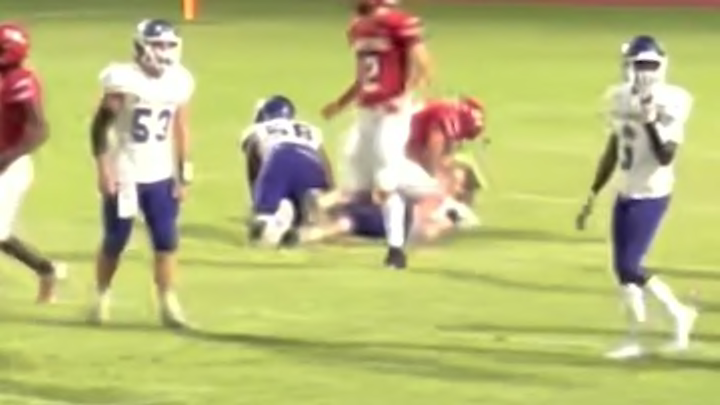 Marianna beat Blountstown, 42-18, in a Florida high school football game last Friday. The game was marred by a violent incident involving Blountstown's Gavin Lambeth and Marianna's Ethan Lipford. As a play ended Lambeth grabbed Lipford's helmet and pushed his head into the ground twice. Then when the helmet came off, he hit him with it.
Lambeth was ejected while Lipford suffered a concussion and was air-lifted to a hospital in Talahassee. Lambeth received an automatic one-game suspension, but probably shouldn't ever be allowed on a football field again after this incident. According to MyPanhandle.com, Lambeth has been charged.
Hopefully, Lipford is alright because this was absolutely horrific. Football is an incredibly violent sport when there's no intent to harm someone. No kid should be put in this position.