Here's What a College Football 8-Team Playoff Would Look Like Right Now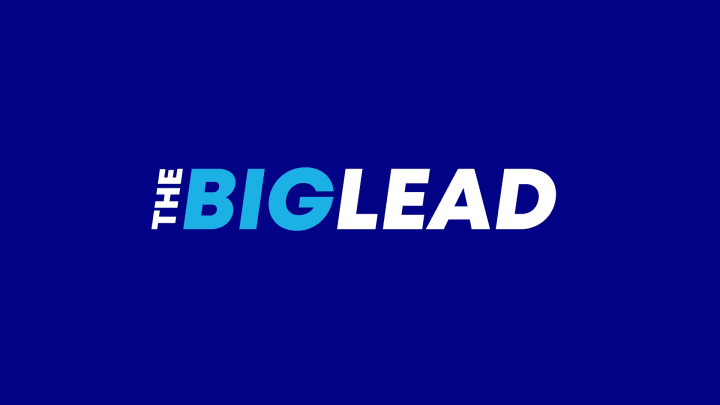 This is the last year of the BCS. Next year, the four-team playoff begins. It's too bad there isn't an 8-team playoff this year –  with no dominant team (Alabama's defense isn't what it was last year), so many future NFL QBs, and so much damn offense (six of these eight are in the Top 13 in the country in scoring) this would produce the best December in the history of the sport. Here's how the 8-team playoff could look:
1. Alabama
8. Florida State
4. Ohio State
5. Stanford
3. Clemson
6. Louisville
2. Oregon
7. Texas A&M
[NOTE: This is how I'd do it. Not you. Not the committee that isn't finished yet. Obviously there will be gripes, and we'll address those soon. The reason for the inclusion of Texas A&M? Look no further than Johnny Manziel, Kevin Sumlin and the thriller against Alabama. They're the most watchable team in the country, and have a 3-1 record with a one-score loss to the #1 team. The Aggies don't play defense … but few on this list do.]
First, the exclusions:
Where is Oklahoma? Sooners beat Notre Dame … but only narrowly defeated TCU and West Virginia. Should throttle Texas this week. Have a better resume than the Aggies and Cardinals. Settle down, Stoops.
Where is LSU? Lost at Georgia, doesn't have the defense it had in recent years, and doesn't yet have a signature win. Should beat Florida and probably Texas A&M, but won't win at Alabama.
Where is the hell is Georgia? Injury-riddled Bulldogs lost opener at Clemson, but have two Top 15 wins at home (South Carolina, LSU). They're third in the SRS! Schedule is very favorable, and Todd Gurley should be back soon, but this team has too many injuries to continue to succeed as evidenced by the narrow win at Tennessee. On a neutral field today, given their injuries, I think the Bulldogs lose to everybody in the eight team playoff.
Where is Baylor? Averaging 70 points per game! Heisman contender Lache Seastrunk is averaging 11.1 ypc. Based on "watchability" (the committee will care about that, right?) probably have the biggest gripe to get leapfrogged by Texas A&M. Would like to see them vs. a real team.
How is Louisville a 6-seed? Teddy Bridgewater and preseason hype, but also, dating back to last season, the Cardinals have a very strong, well-coached team. Probably deserve the 8th seed based on the resume, but I like that Jamies Winston is from Alabama and could knock off the Tide in an enticing matchup. Why not Louisville 7th? Because Oregon/A&M would definitely be a 59-56 barnburner.
Why isn't Ohio State the 3-seed instead of Clemson? Buckeyes have two quality wins (Wisconsin, Northwestern) and the Tigers only have one. But Clemson's RPI is much higher than Ohio State's. Buckeyes have won 18 straight games under Urban Meyer. Should run the table. Clemson, meanwhile, has to play FSU in two weeks.