Here is What Was Written About the Peyton Manning Trainer Incident Back in 1996 and 1997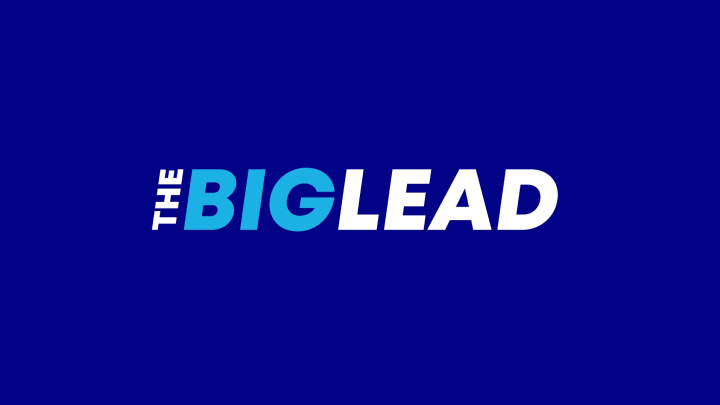 The story on Peyton Manning and a Tennessee trainer who settled with the school for $300,000 back in 1997 is coming back into the fore today. We wrote about it over a year ago, in the context of the criticism and attention paid to Jameis Winston for his off-field behavior.
But with so much attention about it–and discussion about whether it was new or just re-hashing things that were long covered–I thought I would fire up the old archive machine, do some Lexis article searches, and see what was written contemporaneously to the original incident. (we'll go through what was written at the time of the later lawsuit following Manning's book separately). I tried to include links to those where I could also find an online version (besides on Lexis–subscription based service).
Before we get to the incident between Peyton Manning and Jamie Whited (now identified as Jamie Naughright), the first reference to Whited came from 1995. In a piece entitled "Tennessee assistant trainer applies more than bandages" in USA Today in September of 1995, it says:
Tennessee football coach Phillip Fulmer stood at the podium, reciting a laundry list of the things his program does to assure its players will be good citizens.
Sounded great.
Sessions on substance abuse.
Talks about sexual responsibility.
Meetings with experts on sexual assault.
So why does a top-20 team like Tennessee have so much dirty laundry? Eight Volunteers have had run-ins with the law in the last year. The two most recent ones are particularly disturbing.
***
Filled with doubts, I asked to talk to the person in charge. The publicity man said it was Jamie Whited, an assistant trainer. Now I had more doubts than ever.
An ankle-taper? That's who's going to get a seemingly out-of-control group of young men to quit hitting women? As it turned out, Jamie Whited is much more than an assistant trainer.
Less than nine months after that piece ran, the first glimpses into an incident began to trickle out. The first piece I could find was "Manning Puts End to Jokes to Female Trainer: Sorry for Mooning" on May 3, 1996:
University of Tennessee quarterback Peyton Manning said he has apologized to a female trainer in the athletic department for a mooning incident she accidentally witnessed.
"I was clowning around in the training room with a good friend of mine, and she happened to see it," Manning said. "By no means was anything directed at her. It was nothing more than a joke toward somebody else.
"My practical jokes have come to an end."
Manning said he left a phone message on Whited's answering machine, but got no response. He said he then sent her a registered letter of apology for the misunderstanding, but has received no communication from her.
That story also notes that Jamie Whited was on leave, and she asked all questions be referred to Doug Dickey, the athletic director. In explaining the medical leave, Dickey said `I don't think I could say it was a result of any one thing an athlete did."
At this point, I should say that I found a document published in 2000, but which would have been contemporaneous to these statements. The website thesmokinggun.com posted an excerpt from an investigation report that does not mention Manning by name but is Whited's complaint about the incident. Whited alleged at the time that an athlete had pulled his pants down and exposed himself to her after asking several personal questions, while she was working on his foot. She alleged that she immediately went on medical leave after having to file a formal complaint, because of that incident. That would seem to contradict Dickey's public statement.
Soon after that news of a trainer going on leave, we heard about her potential return in a May 29, 1996, AP Report:
A female assistant trainer has returned to the University of Tennessee staff following a three-month medical leave begun after she saw quarterback Peyton Manning bare his backside to another athlete.
Jamie Whited, 27, returned to the athletic staff Tuesday and was placed on a two-month special assignment working with track athletes at the Olympic Trials, beginning June 14 in Atlanta, and then the Olympic Games.
She also "will be working and completing her Ph.D.," athletic director Doug Dickey said in a statement.
The mooning incident occurred during spring practice in a football training room, where Whited and other trainers treat athletes' injuries and help them with rehabilitation.
Whited took leave March 1 after she saw Manning bare his backside to a track athlete. Manning said he didn't direct the prank at Whited, apologized for the incident and was disciplined by Dickey.
Whited has not explained why the incident prompted her leave, but head trainer Mike Rollo has said it was related to her absence.
Whited won't be involved in her normal duties while on the special assignment and it's unclear what will be her role after the Olympics end Aug. 4, said Haywood Harris, associate athletic director for media relations.
Besides helping athletes with injuries, Whited was director of the Health and Wellness portion of the football team's Positive Pathways program, a counseling program to help athletes deal with off-field life that includes sensitivity training about women.
The next references came near the start of the next football season. From September 19, 1996 in "Manning Doesn't Want to Be Butt of Jokes Again" in the Orlando Sentinel.
When a family friend recently and playfully asked Archie Manning how his son "Moon" was doing, the former Ole Miss and New Orleans Saints quarterback chuckled uneasily. He quickly made it clear the mooning incident was no joking matter and expressed concern about how the lad had been affected by the protracted fallout.
The Incident was when Tennessee junior quarterback Peyton Manning – UT's scrubbed and polished Heisman Trophy favorite and main hope of beating UFlorida on Saturday – unintentionally mooned a 30-year-old Vols associate trainer who happens to be a woman. Intending only to give a bare-bottom razz to a pal in the UT training room one day last off-season, Manning inadvertently exposed his buns to Jamie Whited, who proceeded to raise an ugly ruckus over Manning's cheeky faux pas. Whited refused to accept apologies from Manning and the university, and she was given two months' paid leave to recover from the horrifying sight of that now-fabled and freckled tush. 
Whited is back on the job in the UT trainer's room, but under stilted, awkward circumstances. All UT players and staff have been repeatedly cautioned to do nothing that would add to the complaint list Whited gave UT officials, detailing some two dozen incidents she considers sexual harassment or otherwise inappropriate. Whited has routinely refused to discuss the matter; Manning did so Wednesday very carefully.
"Dad's right. It really bothered me for a while," Peyton reflected at lunchtime after rapping with dozens of national reporters drawn to the UT campus for college football's annual Game of the Century. "I thought by now everybody around here knew me better than that. Then I began to realize I was just part of her whole process."
No offense to the woman trainer bystander caught in the prankish crossfire, but the incident might be considered encouraging evidence there's a spunky, spirited lad hidden there somewhere within that unusually mature, PR-perfect goody two-shoes under center for the Vols.
It was an act probably more in keeping for Cooper Manning, Peyton's fun-loving older brother who followed their father to Ole Miss. "Yeah, Cooper was really proud of me," chortled Peyton, his adolescence sneaking out for a moment.
I mean, "no offense to the woman trainer" but this is an encouraging sign that this kid has spunk has to be among the worst "at least he's showing some fire" statements ever. For those discussing how this one has been framed recently, you can compare to this treatment.
Things were pretty silent in terms of news coverage, until the settlement news was revealed a year later.
On August 16, 1997, in the Chicago Tribune, AP Report:
An athletic trainer who was mooned last year by Tennessee quarterback Peyton Manning has reached a $300,000 settlement with the university.
The incident happened during spring practice last year when Jamie Whited witnessed Manning flash his bare backside in a training room. Manning said he was joking around with a male track athlete and didn't intend for her to see. 
Manning, son of former NFL quarterback Archie Manning, repeatedly left messages on her home answering machine to apologize and finally sent a registered letter. For punishment, he ran stadium steps and other tasks.
Many others, NY Times, etc. had similar short blurbs on August 16 with many of same details. I should note that–and if you've read the recent pieces as well as the lawsuit pleadings–this framing of it as a mooning came from one side and was universal at the time.
A few days later, more came out on the details. On August 21, 1997, from "Mooning final insult for trainer" in the Houston Chronicle:
KNOXVILLE, Tenn. – Quarterback Peyton Manning's ""mooning" backside apparently was the last straw for trainer Jamie Whited after years of slights, affronts and possibly threats at Tennessee.
Some university officials were upset that Manning's indiscretion received the brunt of attention when Whited's $ 300,000 settlement of a sexual-harassment complaint was announced Friday. 
But his father, former NFL quarterback Archie Manning, took it in stride.
""I know that around the country people kind of put their own headlines on stories," he said. ""But that's just the way it is. I'd just like for it to die now. I believe it will. "
Tuesday, university general counsel Beauchamp Brogan released the rest of the story – the full 33-count complaint that Whited, 28, filed against the university last year. Manning's incident was only one count.
School president Joe Johnson confirmed the settlement will be paid with revenues from the athletic department, not taxpayer dollars.
A university investigation verified at least four of Whited's 33 claims involving athletes, trainers, coaches and administrators. It noted athletes or trainers received some form of discipline in other cases.
But the report also contained some denials and memory lapses by Whited's colleagues and administrators. In those cases, investigators reached no conclusion and dismissed the claims as vague or too general.
Investigators concluded ""both parties share responsibility for the current environment. ""Ms. Whited often sent mixed messages about matters complained of in her allegations in that she herself exhibited similar behavior or did not make clear that she found particular conduct to be offensive," the report said. ""Likewise, the athletics-department administration could have avoided some problems by more clearly conveying to Ms. Whited the basis for actions she considered to be discriminatory. " People interviewed by investigators said Whited frequently used profanity in an effort, as one put it, ""to prove that she was one of the boys. "
Whited gave a different account in the complaint filed Aug. 27, 1996. She said sexual-harassment allegations at Tennessee ""are treated as jokes, and efforts are made to protect the student-athlete and cover up the complaints. "
A message on her home answering machine said she was grateful for the ""opportunity for academic and professional achievement" at Tennessee over the past 11 years.
Marilyn Hudson, her attorney, called it "an arduous ordeal.
We are glad it is over with. ""
Here, we see the first reference to profanity, and the sources for these seem to all be one-sided.
A few days later, this appeared on August 29, 1997 in Dallas Morning News:
How Peyton Manning went about getting his bachelor's degree is a story that tells you a lot about why he has become, to use Fulmer's word, an "icon."
OK, so he got into trouble for mooning a trainer at Tennessee – an incident that led to a fat cash settlement for the trainer and sullied Manning's too-good-to-be-true image, if only just a little.
Manning, 21, says he even learned something from that: "You just have to be careful in today's society," he said quietly.
Finally, these two pieces written point to the mood about the settlement news.
Clyde Bolton of the Birmingham News wrote in "UT Trainer's Settlement Was Justified" that:
A lot of folks in this area seem to be angry about the Jamie Whited situation. But most of the voices I heard were angry at her, not angry on her behalf.
Whited, of course, is the athletic trainer who reached a $300,000 settlement with the University of Tennessee in a sexual harassment matter.
I say good for her.
I rarely listen to radio sports talk shows. (We don't have radio in Trussville yet.) But occasionally I'll tune in if I happen to be in a car and I think a particular subject in the news might agitate the masses.
I guessed right on this one. It did get the phones off their cradles Wednesday. I didn't listen for long, but a large majority of the calls I heard were against Whited.A woman who puts herself in that position should be willing to just take what she gets, went a common refrain.
Like nurses? Or female medical doctors? Whited is a trainer, a caregiver, not a flunky. She is a professional, not some freshman hoping to see a naked boy.
***
Another talk show chorus declared that she should have quit her job if she didn't like the situation. That one rings of the old "put your heart in Dixie or get your (bleep) out" bumper slogans of the civil rights days.
Several callers sneered because Whited received $300,000 for her troubles.
Well, why did UT settle the thing? Why didn't it go to court? Someone obviously decided it would be better to surrender than to fight.
Just the other day Charles Barkley fought and won against a man who charged Barkley with roughing him up in a bar. Barkley could have settled – but he didn't back down.
I suspect Jamie Whited's name will live in infamy on Rocky Top. If there's any place where the football fans are more fanatical than in Alabama, it's East Tennessee.
Then, in November 1997, the Knoxville chapter of the National Organization of Women gave Jamie Whited the Courage Award for coming forward. A write-up on that notes:
"After her complaint, radio talk-shows, newspaper editorials, and the public ridiculed her. Callers to a sports talk show said $300,000 was too much "even if he raped her" and "even if athletes got her in a corner and molested her." Whited said their responses show "a lack of humanity and appreciation and level of violence that still exists out there toward women."
After that, there are stories about whether the allegations and the settlement impacted Manning's Heisman chances, but the stories all went away, until they were brought back years later after Peyton Manning wrote a book. And that's the book that lead to the lawsuit that spawned the depositions and other exhibits that you see now cited.