Hawaii Football Tells Newspaper No Players Have Tested Positive, Players Claim They Haven't Been Tested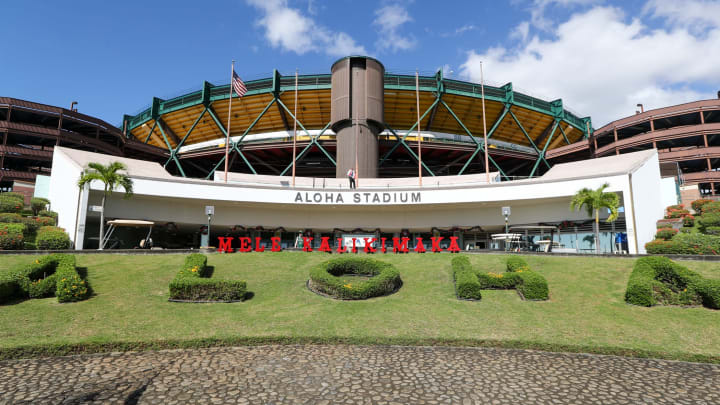 Aloha Stadium / Darryl Oumi/Getty Images
The Honolulu Star and Advertiser published a story over the weekend with the headline, "Hawaii football players get a clean bill of heath for now." The story is light on specifics, but does feature lots of vaguely positive statements. It says that no player or coach "is known to have tested positive" and an "undisclosed" number of players were tested.
""Approximately 100 football student-athletes are working out, and none (has) tested positive since arriving on campus (two weeks ago)," officials wrote in an email to the Honolulu Star-Advertiser. "The university will not disclose the exact number of tests we have arranged for, and individuals may have been tested without our knowledge.""
If you didn't know any better, it would sound like the Hawaii football program has everything under control. However, multiple current and former Hawaii football players have responded to the Star and Advertiser tweet about the story, saying the program hadn't actually tested many players.
I guess the best case scenario here would be if... these players are lying? Nope, that doesn't make much sense. Hawaii is already behind the 8 ball considering all the travel involved for just one of their games to take place this fall.