Environmental Protestors Storm Fancy Hamptons Golf Course, Heckle Members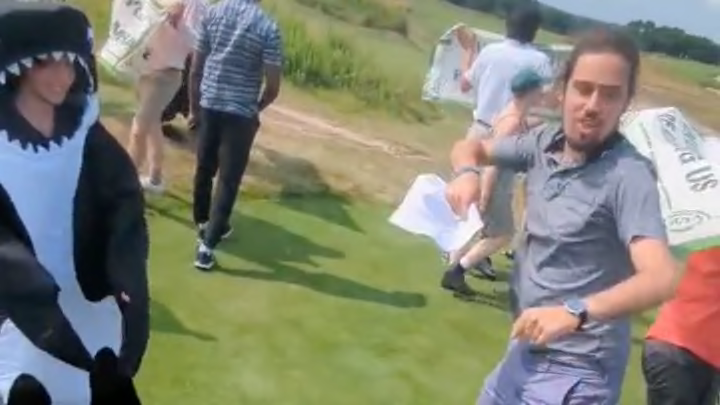 Members who went out for their round at the Sebonack Golf Club in Southhampton yesterday encountered some unusual course conditions as environmental protestors stormed the grounds and created some artificial hazards. Planet Over Profit posted video of their stunt while calling out "the billionaires who destroy our planet for business."
The deep-pocketed clientele did not much care for their mode of messaging, which one can understand, even if they are sympathetic to the cause. It does feel worth pointing out that a person can enjoy playing golf and also care about the planet. Yes, courses do require a lot of water and that's not great but the flip side to that coin is the sport is many people's best conduit to enjoying and respecting nature. Bothsidesing the precipitous rot of our climate is never the best idea yet it does feel like there are more egregious pillages of natural resources than maintaining a few par-5s. Perhaps Planet Over Profit has a deeper understanding of the membership at Sebonack and it is replete with fossil fuel executives.
No matter where you stand on this protest, it is pretty funny to see a bunch of bigwigs get hassled for their terrible shots. Exclusivity usually means protection from the unwashed masses who are quick to point out that all the money in the world cannot buy anyone a decent short game.
Many municipal course enthusiasts are viewing this clip and wondering what the big deal is because this type of behavior is just a normal Tuesday. Golfers in jeans in a ratty T-shirt would simply play through the throngs, collect their eight, and move onto the next hole.