And Just Like That, The Greg Cote Hard Network Out Is Back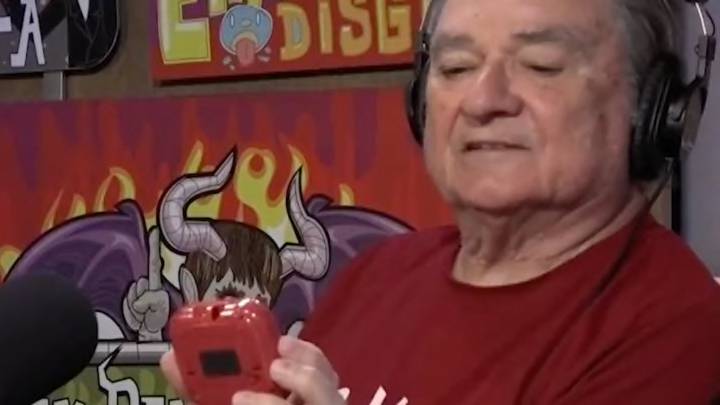 The Hard Network Out!
What once was one of The Dan Le Batard Show with Stugotz's most rudimentary skills and art forms went the way of dinosaurs and hand-crank automobiles. They'd take standing Tuesday guest Greg Cote by the hand and lead him with the grace of a figure skater on ice toward the immovable object at the end of hours. They'd show off the myriad ways they'd get him buzzed. Then the once-noble gag surrendered misty-eyed, like we all do, to the technology of podcasts.
They wouldn't bother putting in an impossible spot anymore, choosing to do Thursday Thunder parlays or to talk, once more, about Heat culture. They didn't do the hard network out anymore; they displayed Cote's prodigious toenails for fans and tried to build a video department.
Ah, the disappearing bit. Farewell, cut-off sentences. Au revoir, flustered co-hosts. Bon voyage, laughter. You were one of the most reliable accouterments for many years. I used to love everything about the Hard Network Out. The buildup. Feeling the physical weight of the clock on the wall. Its unsuspecting victim and the insanity of getting got by the same thing over and over without adapting.
Thankfully, they recently took the challenge of bringing it back head-on and picked up right where they left off — steady, familiar, reassuring. It transporters listeners back to that time when the ocean was within walking distance and Clevelander security would have to deal with a human battery.
Today, they once again painted a masterpiece, like a pitcher throwing a perfect game, hands covering smiling mouths each and every single time, tingling with anticipation.
It's just like it was back in my day.