Here's Greece's Coach Screaming and Swearing During FIBA World Cup Loss to USA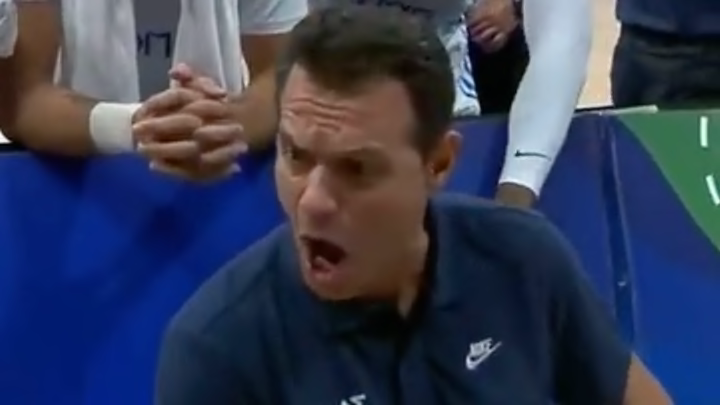 The United States beat Greece in Manila on Monday in a FIBA World Cup match, 109-81. Austin Reaves led a balanced attack from Team USA by scoring15 points. The final score wasn't close, but USA didn't really pull away until the third quarter. Still, Greece's coach Dimitris Itoudis was screaming early in the second quarter while it was still a game.
WARNING: NSFW Language!
"Listen to me! Two offensive rebounds [unclear] your hands! What the f-ck we talking about now? You had the ball! You had the f-cking ball man! They go more decisive on the ball!"
That's a great coach rant right there. Screaming and swearing about not being strong enough with the ball. This is why you mic people up during games. Not that ABC or ESPN would ever let us hear an NBA coach talking like this. Something to consider for any network or streaming service considering bidding on NBA rights. You could let America see coaches do something besides politely remind players to box out in a calm huddle.
I don't know if it would grow the game, but it would be great for the content and isn't that really all we're trying to do in 2023? If you're not producing content then what the fuck we talking about now?