Grant Williams Can't Dunk on Kids So He Runs Them Over Instead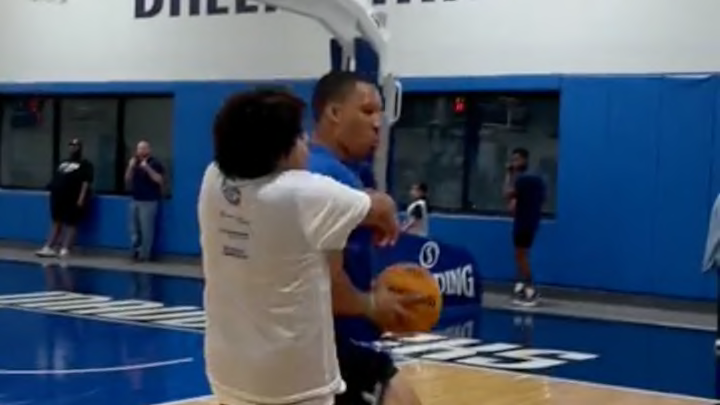 Grant Williams /
A few weeks ago a very amusing video made the rounds on the Internet of Grant Williams trying and failing to posterize a high schooler at a basketball camp. It is perhaps not super surprising, given Williams' vertical is not exactly a strength of his NBA game. Surprising or no it's still very funny to watch a professional basketball player fail to dunk on a teenager.
But while Williams cannot jump, the forward is strong. He tested in the 96th percentile of all NBA players in strength measurements at P3 before he was drafted in 2019 and has only put on more muscle in the four years since. There is a reason he's one of the few players in the world who can take a Giannis Antetokounmpo drive to the chest and live to tell the tale.
So if Williams cannot dunk on teenagers, what can he do? He can truck them. And he did so at another basketball camp recently. Just ran the poor kid over.
In fairness, I too would do this at every given opportunity if I played professional sports for a living. Ideally I would be able to dunk but in lieu of that a strong shoulder into a layup will do.
Williams will bring this strength to the Dallas Mavericks next season. I would not anticipate any posters, but maybe a few and-1s based on these videos.