Geraldo Rivera Announced He's Quitting Fox While Navigating Choppy Waters in Boat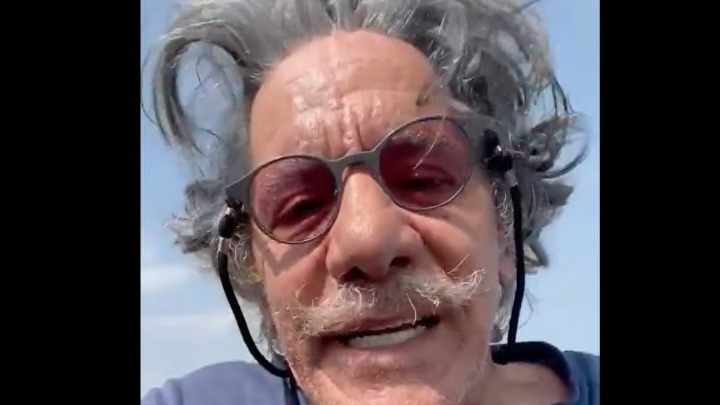 Geraldo Rivera /
Geraldo Rivera is a staple of political commentary on television and has spent the last two decades on various Fox News programs. On Thursday he announced he was leaving his longtime home at the news network and did so while literally bouncing up and down driving a boat in the Hudson River.
Last week it was announced Rivera would be leaving his role as co-host of The Five but he would be staying with Fox. It appears that wasn't an accurate reflection of everybody's feelings and Rivera said he got fired from the show so he quit entirely.
Obviously the tweet says it "could" be his last day so Rivera is not closing any doors just yet. But what a way to go out.
It will never be said that Geraldo Rivera did not have a nose for the dramatic. Therefore it probably shouldn't come as a surprise that this was how he chose to announce his departure from Fox.
UPDATE: A Fox spokesperson sent the following statement to The Big Lead.
"We reached an amicable conclusion with Geraldo over the past few weeks and look forward to celebrating him on Fox & Friends Friday morning which will be his last appearance on the network."