Georgia Fan Punches the Hat Off an Oregon Fan's Head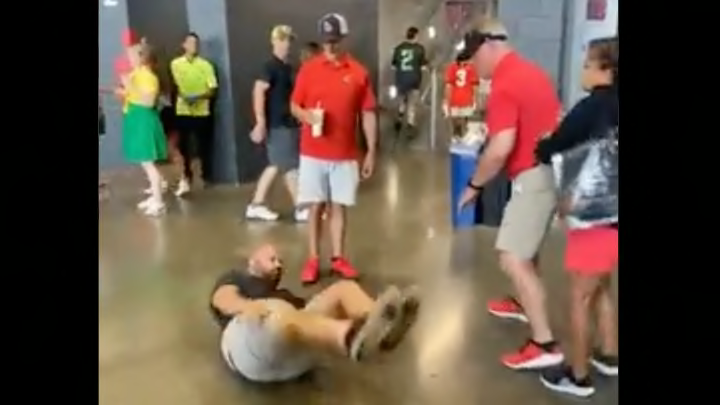 The Georgia Bulldogs destroyed the Oregon Ducks on Saturday, 49-3. Things were slightly closer on the concourse where some Georgia fans had a fight with what appears to be an Oregon fan in black. Or maybe it's another Georgia fan. All we know is that a female Ducks fan picked up the guy's hat as he tusseled with his enemies.
The hat flying off on the punch is a pretty funny visual. Not bystander sipping from a straw funny, but still pretty good.
Overall, it was a low energy brawl, possibly the result of a blowout. This early in the season it's not a good sign to be going through this stuff in slow-motion. Only the guy in the Kirby Smart visor seemed ready for this and even he ended up on the ground. Georgia fans clearly have a lot to work on.