Gardner Minshew Looked Like 'Top Gun' Extra Before First Eagles Start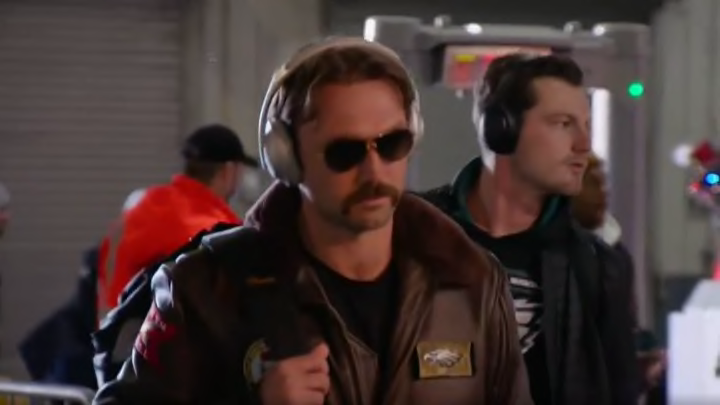 Gardner Minshew /
Gardner Minshew made his first start of the 2021 NFL season today. The Philadelphia Eagles are at Metlife Stadium to face off against the New York Jets, but Jalen Hurts couldn't play after hurting his ankle against the New York Giants last week. Philly traded a sixth-round pick for Minshew over the offseason, and he took over No. 2 duties back in October after Joe Flacco was traded.
Minshew threw a touchdown pass on his first possession, so rust isn't an issue. The eclectic quarterback's outfit before the game may have helped with the confidence. As Scott Hanson noted, Minshew looks like he's straight out of Top Gun with his leather jacket and aviators.
What a baller, indeed. Minshew dressed for the part.
It's an important game for both quarterback and team. The Eagles have lost some momentum over the last two weeks and need a win to keep in the NFC wild card race. Minshew could very well be auditioning for a starting role somewhere else today. If he plays well, the Eagles could flip him next offseason for a pick, since they seem fully committed to Hurts. This is Minshew's shot.
We'll see if he takes advantage, but he got off to a great start with this fit.