Full Video of Lauren Boebert's 'Beetlejuice' Antics Released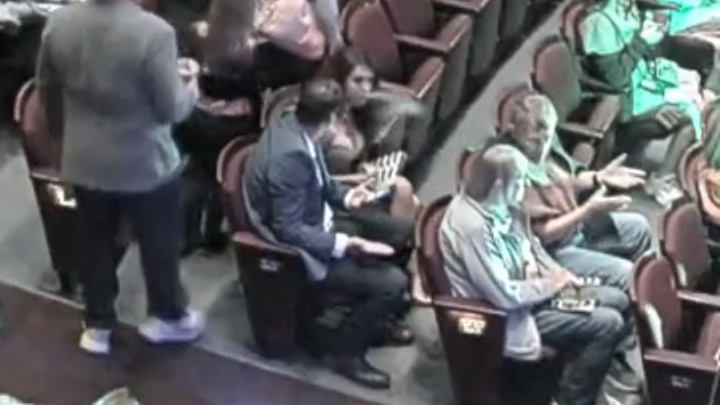 Colorado congresswoman Lauren Boebert was kicked out of a performance of Beetlejuice The Musical this weekend in Denver after several fellow patrons complained about her disruptive behavior. Boebert was accused of vaping, using flash photography, filming the performance, being loud and acting inappropriately. Boebert denied those allegations, and her spokesperson denied she was vaping. Well, now we have full video of her antics that night and, well, she lied.
Kyle Clark of 9News in Denver has acquired the full video from Boebert's night out. It's fairly obvious people were right to complain about her behavior.
Here's the new footage:
She's clearly vaping, she's dancing around when no one else in the crowd is, she's recording the performance (which is against the rules in every theater in America) and her male companion even groped her at one point. Other patrons claimed the couple was kissing throughout the performance as well. I'm not shocked she was asked to leave.
As she's leaving, Boebert can be seen flipping off the staff at the theater.
In the aftermath of her ejection, multiple people in the audience confirmed Boebert had been disruptive, and the staff claimed she had pulled the "Do you know who I am?" card. From the evidence we've seen, that's not surprising at all.