Written Articles Reappearing on Fox Sports Website, Nature is Healing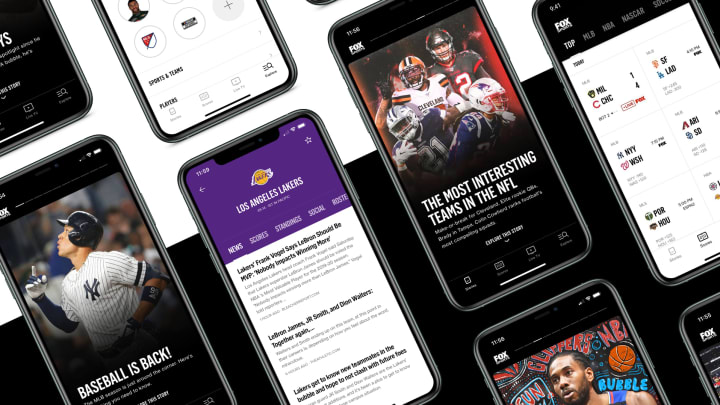 Via Fox Sports /
Fox Sports is trumpeting a new "fully reimagined" website and app today and it looks really sharp. The news release comes through with the type of energy that can be off-putting on an early morning but is the exact type of content hype every person would want selling their work. Perhaps the most interesting element is the return of the written word as a key element of the future.
"STORIES: Users swipe into the most important topics of the day, featuring multimedia perspective and analysis from the most important voices in sports. Driven by editorial sensibility and data-driven insights, each story provides a 360-degree view on the sports topics that matter most."
Fox Sports' decision to pivot to video in 2017 was an abject disaster and the verbiage became an inglorious catch-all for any rash editorial decision. It was an entirely avoidable misstep but work in this industry long enough and those become to look routine. As a result, a lot of talented writers lost their jobs and it was one less high-profile avenue for aspiring talent to aspire toward.
So it makes sense that there's some easy dunks being thrown down today as the lob has been sitting in the air waiting to be finished for years. Yet, and I promise there's a positive element here, it does seem like a good thing that a secondary pivot back to articles is underway. At a certain point calling an audible becomes the only prudent thing to do. And a dearth of interesting live sports or interesting sports debate can help expedite that revision.
While there's nothing inherently new or groundbreaking about getting back to basics, it's still progress in the right direction. And aesthetically, things look much better than they did a week ago.
So let us emit the tiniest, almost imperceptible yay and do some reading. Like the good old days.