Did Someone Fart On-Air During Fox NFL Pregame?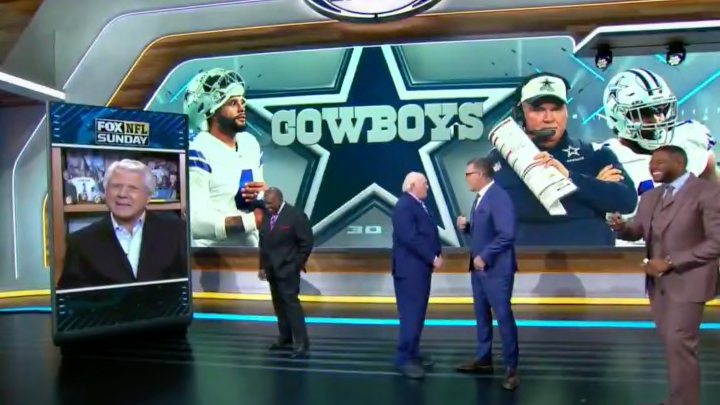 Fox NFL Pregame /
We bring you urgent, breaking news from the Fox NFL Pregame desk-- someone on set may have farted while on air.
On Sunday, Jimmy Johnson was calling in for his usual spot. He was talking about the issues that the Dallas Cowboys face this season after watching his former team drop their first game of the year and lose Dak Prescott for the foreseeable future to a hand injury. During a pause in Johnson's speech, it sure sounded like somebody farted.
If that is the case, who dealt it? Michael Strahan? Curt Menefee? Howie Long? Terry Bradshaw? An off-camera employee? A problematically squeaky chair?
One hopes the network will address this ASAP.