Are Good Food and Good Friends the Keys to a Quality NFL Broadcast?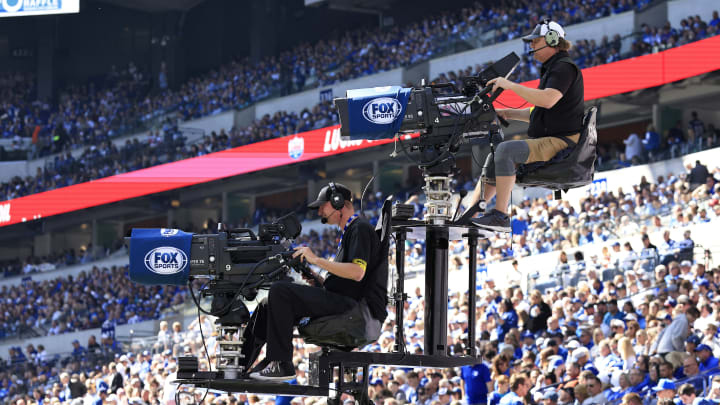 Tennessee Titans v Indianapolis Colts / Justin Casterline/GettyImages
Greg Olsen and Kevin Burkhardt appeared on the latest edition of The Marchand and Ourand Sports Media Podcast. FOX's number one booth was there to discuss replacing Joe Buck and Troy Aikman. One of the secrets to their success was apparently a big dinner every Saturday night with the on-air personalities and the rest of the the FOX broadcast crew.
Olsen said that FOX balked at the bills at first, but as he said, it was a big part of the creative process. His delivery was a little tongue in cheek, but it was clearly a team-building opportunity. Who knows if it actually resulted in a crisper broadcast, but everyone was happy with the product so it was worth it for FOX.
Interestingly, this was the second time this week that member of the FOX NFL Sunday team mentioned a team dinner. While explaining why he believed in the Denver Broncos this season, NFL Network's Peter Schrager told Bill Simmons about how Sean Payton insisted on team dinners with the FOX studio crew last season. This begs the question - is food having a moment?
Clearly, the secret to a quality football broadcast is a healthy expense account. If your network wants to reap the benefits of a well-bonded team, then you need to be generous with that corporate card. This is obviously a lesson that FOX has learned. Other networks would be smart to take note.