For The Win, Good Luck Have Fun, and A Very Unconventional Scoop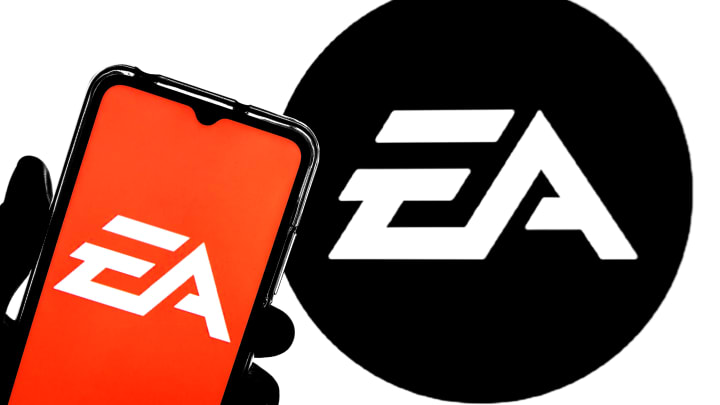 SOPA Images/GettyImages
The sports business world woke up to what appeared to be a major scoop from an unlikely source this morning. For The Win published a story by Kirk McKeand reporting that Amazon would announce today that it has put in a formal offer to acquire Electronic Arts, citing "GLFH sources." This news created quite a stir, in part due to the enormous price tag associated with any such deal. Microsoft's planned takeover of Activision, another video game giant, has been reported to be a $69 billion endeavor. EA, the company behind FIFA and Madden ,saw its stock price soar almost 19 points from Thursday's close despite some strong skepticism from business media.
A little over an hour after the FTW article's posting, CNBC's David Faber appeared on the channel to shoot the rumor down, but not before getting in a few jabs with Joe Kernen, who at one point called it a "Swedish meatball report."
"I have talked to some people who would actually know if there was something going on and they say there's nothing going on," Faber said.
For The Win quickly inserted the following atop their piece: Update (8:30 a.m. ET): According to Bloomberg Terminal, Amazon is not expected to make a bid for EA, citing CNBC sources. The initial reporting remains in full below the cold water.
A primary question amid this haze of confusion is a basic one: what is GLHF?
Well, because every joke has a bit of truth behind it, Good Luck Have Fun is a Swedish company that "handles gaming coverage for mainstream media partners worldwide." It boasts "a team of journalists producing high-quality written content, as well as best-in-class commercial support and creative solutions."
In layman's terms, it's a service for outlets who want to outsource their gaming coverage, which by all accounts seems to be the arrangement with FTW. USA Today is one of four companies listed on GLHF's partners page, along with Computer Bild, La Gazzetta dello Sport, and Expressen.
This is a low-stakes arrangement when the subject matter is relatively trivial. For The Win this morning also used a GLHF-sourced piece on how to score Rocket League codes, for example. When the primaries in a breaking-news item involve one of the largest companies in the world and one of the richest men on the planet, the stakes go up a bit.
To be perfectly clear, an Amazon-Electronic Arts deal could happen today or at some point down the road. The scoop could ultimately emerge as one of the most impactful in the site's history and be incredible for this Swedish outlet's marketing efforts as it looks to expand partnerships. Or it could be a major headache for everyone involved.
Not much middle ground here.
UPDATE: For The Win has added this to the story: Editor's note (10:37 a.m. ET): Earlier today, GLHF — a gaming/e-sports outlet and content partner of For The Win — ran a version of this story on our website that violated our editorial standards regarding the use of unnamed and unvetted sources. We have updated this story.