Five Facts About Dejounte Murray, Spurs New Rookie Sensation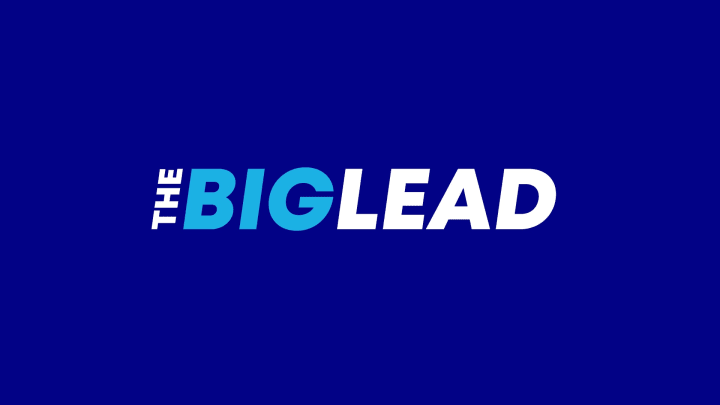 Thursday night the NBA world was introduced to Dejounte Murray. The San Antonio Spurs rookie point guard was sensational as his team blew out the Houston Rockets 114-75 to earn a spot in the Western Conference Finals.
Murray burst onto the scene in San Antonio's Game 6 win by completely outplaying James Harden and posting a fantastic line. The Washington product scored 11 points, grabbed 10 rebounds, dished out five assists, had two steals and one block. He also turned the ball over just once in 24 minutes and posted a game-high plus-33.
With Murray's explosion on Thursday night and the fact that Tony Parker is out for the year, we figured it was time to get to know the 20-year-old who could be San Antonio's long-term replacement at point guard. So here are five facts you need to know about Dejounte Murray.
He was the biggest steal of the 2016 NBA Draft
Murray was long projected as a lottery pick as he entered the 2016 NBA Draft following his freshman year at Washington. In fact, ESPN's Chad Ford had him ranked as the ninth overall prospect. I agreed with that assessment. Murray's athleticism, size and skill-set were tantalizing. He really was just missing a consistent jump shot.
The Seattle native somehow lasted until the 29th pick of the draft, which was a mind-boggling drop. Somehow the Spurs wound up getting a guy with All-Star upside to fall into their laps. Murray was in the green room for almost three-and-a-half hours on draft night before getting selected.
He has an absurd wingspan for a point guard
Murray has great size for a point guard, checking in at 6'5″ but his biggest asset might be his ridiculous length. His has a 6'10" wingspan and a standing reach of 8'7″ which is just crazy. His long arms make him an excellent defender and an elite rebounder for a guard. He opted not to attend the NBA draft combine, so we don't have numbers on a vertical for Murray, but it's safe to say he's plenty athletic on top of his length.
College basketball's powers didn't offer him scholarships in high school
Despite being a top 50 recruit in high school, Murray didn't get offered scholarships from the nation's top schools. That may have been because he was planning to stay close to home at Washington, but still. He was a 2015 Parade All-American, the 2015 Washington Gatorade Men's Basketball Player of the Year and the WIAA's Mr. Basketball.
Despite those accolades, Murray's top offers were from the Huskies, Cal, Gonzaga, Oregon, UNLV, Washington State, Tulsa and USC. That's it.
He's in some pretty legendary company after Thursday night
Murray became just the fourth rookie in Spurs history to get a points/rebounds double-double in the postseason. The other three? David Robinson, Tim Duncan and Kawhi Leonard.
He won't be overwhelmed by being mentioned with big names though, Murray is counts fellow Seattle native Jamal Crawford and LeBron James among his friends and mentors.
His minutes just took an enormous jump
Murray played a total of 58 minutes in the last three games against the Rockets, which is a huge jump for him. In the previous 26 games (regular and postseason), Murray played a total of 27 minutes. He didn't play in 17 of the final 18 regular season games, and only got in for five minutes of the season finale.
In the six-game series against the Memphis Grizzlies in the first round Murray played a total of nine minutes, and didn't see action in four of the games.
So yeah, Murray's minutes have exploded. It will be interesting to see how he handles what will clearly be a much heavier load against the Golden State Warriors in the next round.